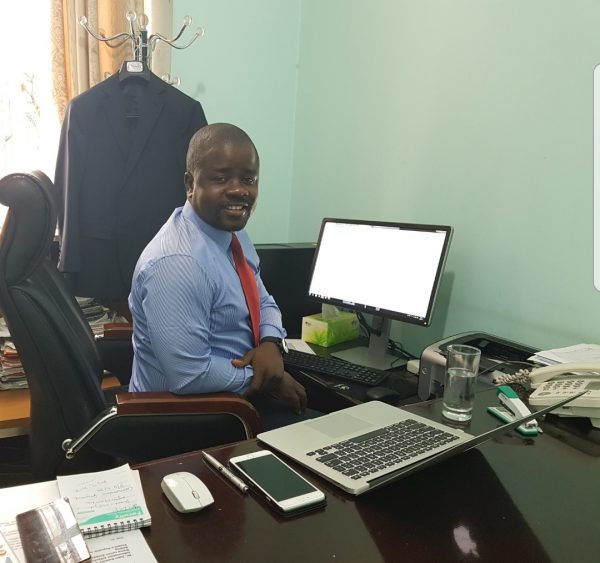 There remain huge opportunities of growth to be offered by China to growing economies. China, as we may know, is a rising Asian Tiger. This is more so in the areas of trade, investment in agriculture, infrastructure, exchange programs and trainings/seminars for African nations.
FOCAC and Africa's growth: Within the Forum On China-Africa Cooperation (FOCAC), and following the sixth 2015 (FOCAC) summit held in South Africa, China increased her financing commitment and growth priorities in Africa to $60 billion, compared to $20 billion in 2012. Impressive figures, yes, they remain.
China is unique amongst donors in having a mechanism, FOCAC, that deals with virtually the whole of Africa, argues Kenneth King, (China's Cooperation with Africa, and Especially South Africa, in Education and Training…) FOCAC, set up in 2000, continues to provide a platform for strategic development cooperation between China and Africa.
With these facts, what is also crucial is having decisive actions if we are to continue to explore opportunities of cooperation for our economic growth. 
Africa, according to the McKinsey Global Institute (MGI) 2010, "could nearly double its manufacturing output to $930 billion in 2025 from $500 billion today, provided countries take decisive action to create an improved environment for manufacturers." 
I must add, such decisive actions should not only be limited to the continent's manufacturing base, but be extended to other sectors of growth.
Take trainings and seminars as a case study; they continue to be part of the Chinese engagements with developing nations. In 2017 alone, hundreds of Sierra Leoneans from various sectors were provided with such opportunities. 
Sierra Leone, China, a review: In ensuring a surge in ties between the Republic of Sierra Leone and the People's Republic of China, both nations have continued to take concrete steps towards ensuring that.  
Six Cooperation Agreements:
Sierra Leone and the People's Republic of China on Thursday, December 01, 2016, signed six cooperation agreements:
West Africa Tropical Disease Research and Treatment Centre (300 Million RMB Economic and Technical Cooperation Agreement);
Freetown Ring Road (Limkokwing University to Regent Village); 
Debt Relief of 20 Million RMB (of previous Interest-Free Loan);
Establishment of Consultation Mechanism between two foreign ministries; 
Cooperation Agreement for Hospital Partner Assistance; 
Agreement on Mutual Visa Exemption of Diplomatic and Service (Official) Passport Holders.  
Diplomatic relations: In 2016, China scaled up her bilateral relations with Sierra Leone through comprehensive, strategic cooperative partnership, the highest level in bilateral engagement.  
This was in a bid to fully exploit the ten point cooperation package announced during the 2015 Johannesburg FOCAC Summit.  (The Forum On China-Africa Cooperation-FOCAC is a leading development cooperation mechanism established in 2000 for the purpose of lifting the bars of cooperation between the continent on one hand, and China on the other, in a number of areas including infrastructure, trade, and people-to-people relations).
Debt Cancellation/other packages: 
A debt cancellation of twenty million Yuan to ease Sierra Leone's debt burden;
A three hundred million Yuan grant in support of Sierra Leone's health sector, including the construction of a Regional Centre for Disease Control;
One hundred million Yuan support towards capacity building for the military particularly Sierra Leone's Naval Wing;
One hundred million Yuan in rice aide.
Fisheries Cooperation: On 30th October, 2017, both countries signed a Memorandum of Understanding, which sought to ensure a long term friendly partnership in fisheries areas covering all possible fields to benefit both countries.
Nassit Housing for Students' Hostels: On Monday 6th March, 2017, the National Social Security and Insurance Trust (NASSIT), signed a Memorandum of Understanding (MoU) with the Sierra Leone Gouji Construction and Investment Cooperation Ltd, on the construction of five blocks of students' hostels for four colleges namely; Fourah Bay College, Milton Margai College of Education, University of Makeni, and Njala University.  The MoU on the construction of students' hostels was the first project that Nassit undertook with Gouji.  
Health/Free Cataract Surgery: On Friday, 26th August, 2016 in Chengdu City, Sichuan Province, then Sierra Leone's ambassador to the People's Republic of China, Alimamy Philip Koroma signed the 'China-Sierra Leone Africa Brightness For Free Project" with Aidi Eye Hospital. 
The programme was to work towards strengthening cooperation through blindness prevention and treatment, with the Aidi Eye Hospital sending a medical team to Sierra Leone to perform free cataract surgery.
This was also in direct response by the then ambassador to continue in encouraging private sector involvement from China, in Sierra Leone's development efforts, in a bid to foster the ties of friendship between the two Republics.
During the same month of August, the Chinese ambassador to Sierra Leone and the Government of Sierra Leone, through the Minister of Health and Sanitation signed an agreement on behalf of their governments for Chinese Ophthalmologist team to carry out Cataract Surgery in Sierra Leone.
Education: The period under review saw an increase in number of study opportunities offered to deserving Sierra Leoneans, through the country's education ministry. 
Mamamah Airport: This is a 315 million dollars project that was signed by the former government in early 2018 that was amongst others, aimed at opening up  the country.
Presidential visits: China remains committed to their non-interference policies when it comes to domestic politics of friendly nations, at least, in principle. They have expanded on their engagements both bilateral and multilateral through invitations extended to serving presidents from developing and developed nations.
This week, President Xi Jinping is playing host to a number of presidents, including President Julius Bio of Sierra Leone. As I have stated earlier, there is a lot growing economies could learn and tap from the Chinese Economic growth models. We could also expand discussions to draw more from the 'win-win' mantra of development cooperation. Human resource growth should also be a strategic focus. 
FOCAC has been on for over a decade. Our review as a nation should come in the form of impact assessment. I wish my president and delegation and country all the best ahead of the pending engagements with the Chinese! 
About author: John Baimba Sesay is a former Sierra Leonean Diplomat to China, where he served for six years. He is a PR/ Communication Specialist.