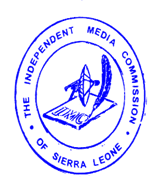 The attention of the Independent Media Commission (IMC) has been drawn to a syndicated article that appeared in a number of newspaper in Wednesday 7th November, 2011 under the heading 'Puppeteer's string'.
With no further intention to entertain a dialogue after this reaction, the Commission believes the writer should have been fair to quote the IMC release of 30th November, 2011 in full which among other things urged journalists to refrain from commenting on the matter for or against as the Anti Corruption Commission (ACC) has issued a statement that it is investigating the matter.
This is in keeping with best international journalistic standards as the ACC like the Police and other law enforcement agencies are under the law, legal entities and whatever matter they embark on are sub judice.
One of the underlying ideals of the media is to be consistent with national values and aspirations as well as international norms and instruments.
On the issue of new commissioners, it is in accordance with the IMC Code, legislatively approved, that all commissioners serve a total of three years in office subjected to a renewal of a further three years after which he or she becomes ineligible for reappointment.
So the change of commissioners was occasioned in a democratic and transparent manner in any case, views should be expressed without insults and malice as a good writer should be devoid of emotions and be in a position to discuss issues rather than personalities.
The IMC is not influenced by anyone or government or private institutions or political parties and its only guide is its Code of Practice which it can adequately enforce.
The IMC reaffirms its stand on the contents of the November 30, 2011 press statement and once again appeals to all journalists to refrain from taking sides in the matter while the ACC investigations are on going in order not to prejudice its findings.
IMC, Freetown