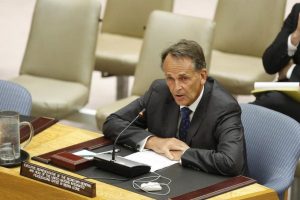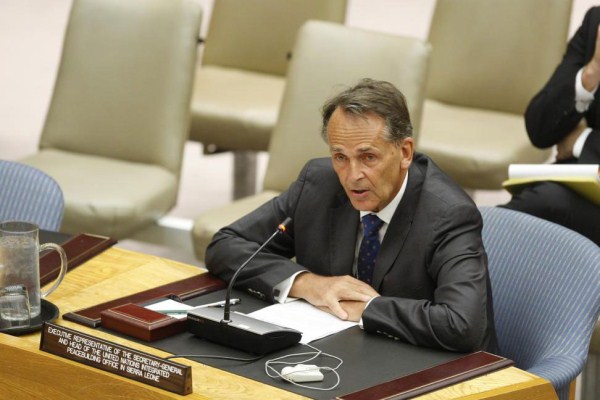 New York. A statement released Thursday by the Spokesperson for the UN Secretary-General, announced the executive representative of the UN Secretary-General and head of its mission in Sierra Leone will depart Freetown for New York on Monday, February 6, 2012.
Though, Mr. Michael von der Schulenburg's assignment ends seven months from now in the run-up to Sierra Leone's presidential and parliamentary elections, no reasons were given for his early departure.
In the statement, UN Secretary-General Mr. Ban ki Moon commended Mr. Schulenburg for his "open and fruitful work with all sections of the Sierra Leonean society including political parties and stakeholders," while expressing his appreciation for what he called an "excellent service" rendered during his tenure.
Mr. Ban ki Moon also praised Mr. Schulenburg for "his effective cooperation with the Peace-building Commission, and his initiatives in achieving greater donor cooperation and in improving overall aid efficiency for the benefit of all Sierra Leoneans."
Mr. Schulenburg's reputation was taken to task in local tabloids with allegations of favoring the opposition and of being persona non grata (an unwelcome person) in recent local published reports. On January 27, 2012, The Government of Sierra Leone issued a press release refuting claims of Mr. Schulenburg being a persona non grata and of his recall to New York.
In an email response to a request seeking comments, H.E. Ambassador Shekou Touray, Sierra Leone Permanent Representative and Ambassador to the UN said he has "not received any official communication on the matter as yet ; but I understand his term of service in the country came to an end, and that's the reason for his leaving."
Mr. Schulenburg whose term as head of UN Peacebuilding Mission in Sierra Leone began in 2008, became a controversial figure after arguing against an inquest into the actions of ex-junta leader and current opposition presidential candidate Mr. Maada Bio during Sierra Leone's civil war.
When asked about Mr. Schulenburg's replacement, Zannina Maestracci, a representative in the Office of Spokeperson for the UN Secretary-General stated that as of now, no appointment has been made to replace him and that there is no new information available other than the released statement by the UN Secretary-General.