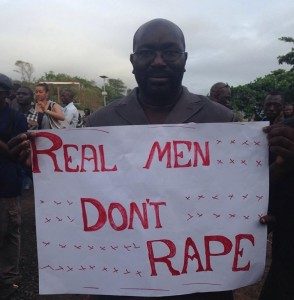 In a press release disseminated this morning by President Koroma's media team, the Minister of Social Welfare, Gender and Children Affairs and his deputy have been sacked unconditionally. The President took his decision without any explanation:
THE GENERAL PUBLIC IS HEREBY INFORMED THAT HIS EXCELLENCY THE PRESIDENT DR. ERNEST BAI KOROMA HAS DECIDED TO RELIEVE ALHAJI MOIJUE KAIKAI AND MR.MUSTAPHA BAI ATTILA OF THEIR DUTIES AS MINISTER AND DEPUTY MINISTER RESPECTIVELY IN THE MINISTRY OF SOCIAL WELFARE, GENDER AND CHILDREN'S AFFAIRS.
As if it was a planned work, an audio clip was circulated 24 hours ago via WhatsApp and Facebook exposing live the Minister of Social Welfare, Gender and Children Affairs, Alhaji Mojue Kaikai and his Deputy, Mustapha Bai Attila, in a very irresponsible oral fight that has seemingly triggered their expulsion.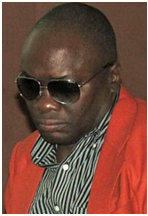 According to inner sources at the Ministry, the two heads never worked as a team throughout their appointment to that very important ministry. The audio clips exposed how disrespectful the deputy has been to his boss and how inhumanely the latter has been treating the former. The Deputy out-rightly condemned his boss referring to him as an ordinary rapist who has repeatedly raped too many women in the ministry. The Deputy further locked his boss in his own office and demanded what he called "rights that dues the deputy Minister" of which he has been deprived for too long.
It must be noted that many people have described Hon. Moijue Kaikai as hardworking though but a wrong man appointed to the right Ministry as he seemed to lack oral and moral curtsey for junior civil servants in the Gender Ministry. During the recent Ebola outbreak, Moijue Kaikai became one of the fearless commanders who led President Koroma's war against the virus. But that was not simply enough for many people.
As for Mustapha Bai Attila, everyone knows that he is one of the most talented Sierra Leonean disables who have created remarkable records in the media industry but he is also known as unruly and arrogant fellow. The blind man's behavior to his boss which has led to their unconditional expulsion is viewed by many political pundits as either a premeditated or indoctrinated act.