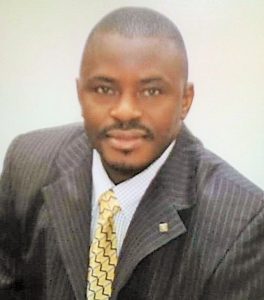 In 1991, Kenneth Kaunda who ruled Zambia for 27 years became the first African Head of State to concede defeat in a multi-party elections in which he lost to Frederick Chiluba. Frederick Chiluba came on the political platform as an orator and a trade unionist. In his first address to the nation, the new president said, "The Zambia we inherit is destitute- ravaged by the excesses, ineptitude and straight corruption of a party and a people who have been in power for too long". He lamented that after 27 years of Mr Kaunda's leadership, "Now the coffers are empty. The people are poor. The misery is endless".
Mr Chiluba was indeed inheriting a fiscal mess, and though he steered the country toward a free-market economy, the government remained dependent on foreign aid, and the average Zambian was still mired in poverty. The masterstroke in Chiluba's case was that his government was notably corrupt and he used all unconstitutional tactics barring the former president, Kaunda from running against him, changing the constitution to preclude candidates born outside Zambia. He even attempted to deport Mr. Kaunda to Malawi. In 2001, Chiluba wanted to run for third term, civic groups rose up in defiance and a general message was across the country. Mr Chiluba eventually handpicked his successor, Levy Mwanawasa thereby hiding his incriminating secrets.
Mr Mwanawasa decided to shed light on corruption and Chiluba was charged with stealing $500,000 of public funds. The High Court ruled that Chiluba owed $57 million as much of the money had been funneled into an intelligence agency bank account in London. Chiluba never appeared in court and refused the claim till death.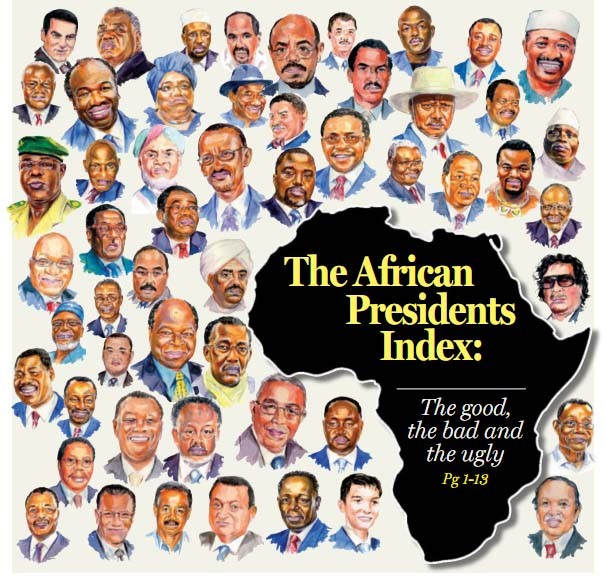 In Zimbabwe, Mugabe's policy of seizing white settler farms in poorly thought out 'Africanisation project' was condemned as an epitome of bad judgment in leadership. This led to huge fallout between Zimbabwe and the Western donor countries, triggering an economic nightmare that paralyzed the country for more than a decade.
In neighboring Ivory Coast, Lauren Gbagbo, the incumbent lost an election and refused to concede defeat to his arch rival, Alassan Quattara. The regional bloc, ECOWAS led a delegation to mediate in the conflict, a delegation that included the former president of Sierra Leone, Ernest Koroma. Gbagbo refused and the country was plunged into a civil strife that almost engulfed the whole country on tribal lines. Gbagbo, a revered professor and a family man is now behind bars awaiting judgment at The Hague.
In South Africa, Thabo Mbeki refused to accept the" link between HIV and Aids", which caused millions of deaths. The former president, Jacob Zuma was booted out by his own party as a result of massive scandals of corruption cases.
According to the United Nations Development Program (UNDP), sub –Saharan Africa remains one of the poorest parts of the world. People west of the Sahara continue to wallow in poverty, suffering from material deprivation. This is despite the fact that the continent is blessed with vast natural and human resources.
As a result of corruption and poor governance, many of our African leaders have totally driven themselves further away from achieving the aspirations and needs of their people. Some have treated their offices as a form of personal property and a source of private gain. Some have appointed under qualified and even incompetent personnel in key positions at State-owned institutions and government departments. This aspect of building patronage undermines state development. A 2002 African Union study estimated that corruption cost the continent $150 billion a year. A massive sum of money used for the benefit of few private individuals and their families. If this fund were to be reinvested in the African economy, used to rebuild factories, schools and hospitals, this would have resulted in economic growth.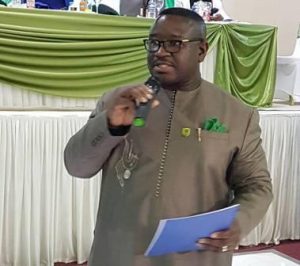 Sierra Leone is going through a transition, a transition that poses the greatest challenge to generations unborn. While greed and personal aggrandizement has been mentioned as possible reason for the selfish leadership in the country, it behooves the fact that most of our leaders reject advice from aides and patriotic advisers. The political class should attack the plethora of difficulties from the nationalistic point of view. The fight towards development should be a national fight and everyone in the country should feel part of the crusade against corruption, bad governance. The focus of the new government should be national cohesion and opportunities accorded to all and sundry, regardless of tribe, ethnicity and regionalism.
Thomas Sankara, former president of Burkina Faso, one of the greatest sons of Africa showed us what can be achieved when a cohesive national unity is created. United as a country, Thomas took Burkina Faso to fight corruption, disease and poverty. In four years (1983-87), literacy levels improved from 13% to 73%. Land was redistributed from the feudal landlords directly to the peasants, making the country self –sufficient within three years, reduced the salaries of all public servants, including his own, sold government fleet of Mercedes Benz and made the Renault 5 the official government car. He forbade the use of first class airline tickets and appointed women to higher government positions. They were able to rebuild railway lines and improve the general infrastructure in the country without the financial support from multinational financial institutions.
Can Sierra Leone learn from this?  Sierra Leone can achieve what Burkina Faso achieved under Thomas Sankara. It is not a miracle but due to good governance and a genuine desire to create a cohesive national identity. The African politician, including President Maada Bio of Sierra Leone must always realize that their only purpose is to improve the lives of ordinary citizens and nothing else.
Sierra Leone, a country on my mind.  I love you so dearly.