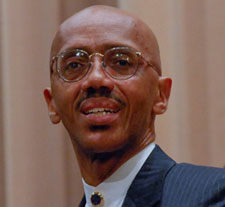 Phillip Jackson
Founder and Executive Director
The Black Star Project
The Occupy Wall Street Movement has captured the imagination of the world. We now have Occupy Tokyo, Occupy Berlin, Occupy Mexico, Occupy Australia, Occupy Brazil, Occupy Denmark, Occupy Asia and even Occupy Antarctica. But where are the voices of young people of African descent and why are their voices silent?
On Saturday, November 19, 2011, people of African descent are being encouraged to join the Occupy Wall Street Movement in their cities and in their communities. But before occupying Wall Street or any street, we need to properly and successfully occupy the minds and spirits of people of African descent with thoughts of improvement, achievement, excellence, progress and cooperative labor. We must do this every day until we have created a new world in which people of African descent will thrive!
To look at the evening news on the occupations, it would seem as though young White men and women suffer most from the problems of our societies and the world in which we live. That is absolutely not true! In fact, the suffering from social and economic ills of people of African descent around the world is hugely disproportionate. So why has the "Occupy Movement" not inspired more young Black people across the globe to demand change and improvement in their world?
Some say Black people have too many "real" problems to be concerned about the volatility of the stock markets or whether Fortune 500 companies will each capture another billion dollars. Some say that Black Americans have forgotten the lessons learned from the civil rights movement. And others say that young Africans and young Black Americans today have been reprogrammed with technological toys, various forms of entertainment and other relatively mindless distractions. Regardless, young Black people around the world do not understand that decisions that govern the quality of their lives are being made without their input.
But a glimmer of hope has come to us in the form of a spinoff from Occupy Wall Street. It is called Occupy The Hood. While Occupy Wall Street addresses the viciousness of capitalism, uneven distribution and control of world resources, corrupt and ineffective governments, lack of human well-being across the world, climate change and the environment, wars and global violence and other dire issues, Occupy The Hood is being led by young people of African descent and addresses issues that cause people of African descent to suffer. And while we must absolutely stand in solidarity with our White, Asian, Arab and Hispanic brothers and sisters working to change the world, we must also organize to directly improve the conditions in our "hood".
If things are going to change for us for the better, young people of African descent around the world must begin the real work of nation-building. This work begins by getting in action in their communities, in their villages, in their cities and in their countries—to generate and ensure safe and prosperous places for us. We cannot wait for our parents, our leaders, Wall Street or those who occupy Wall Street before we take control of our futures and our destiny. We must organize and get into action now doing the work to save our race!
On November 19, people of African descent around the world will join in this work to Occupy The Hood. This work calls us to mentor youth in schools and in communities, assist and support senior citizens, work with men in jail, prison and ex-offenders, clean up neighborhood paper, trash, etc., walk safety patrols in communities, take youth to faith-based services, read to children at local schools, organize community health walks/runs, hold community-wide voter registration drives, organize men to take their children to museums, parks, sporting events and cultural events, organize volunteers to help at local hospitals, shelters, recreational and park-district facilities, shop at Black-owned stores, and design and develop additional community-building direct actions.
For young people of African descent, Occupy The Hood is this generation's civil rights movement! Launching Occupy Wall Street took only three days. How long will it take us to Occupy The Hood?