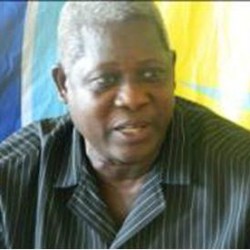 The main opposition Sierra Leone People's Party (SLPP) has on Sunday 2nd September 2012 voted for the candidates that would be awarded the party symbol to contest for the mayoral election for the Kenema City Council. The election came as a result of the deadlock in the concession process to bring the eight mayoral aspirants together to present a single candidate.
A member of the SLPP and chairman of constituency 14 Alphonsus Komeh shortly after the election disclosed to the press that the election was conducted by the election management committee that comprises of zonal chairmen, constituencies, district and regional executives.
Alphonsus Komeh said at the end of the ballot counting Joseph S. Keifala got the highest number of votes cast of 51, Thomas Bayoh got 13 votes, Bockarie Ensah 12 votes, Councillor Moriba Koroma 12 votes, Dr. Gbonda 4 votes, Councillor Yatta Sama 2 votes, Mohamed Kaisamba 2 votes and Mohamed O Level Sesay did not register any vote.
The SLPP Mayoral aspirant has called on all his colleagues to have confidence and trust in him and work concertedly with him for the November 17 elections. Joseph Kaifala stated that their focus will not only be directed to the Mayoral election but to work hard and remove the APC from government by voting in retired Brigadier Julius Maada Bio as President of the Republic of Sierra Leone.