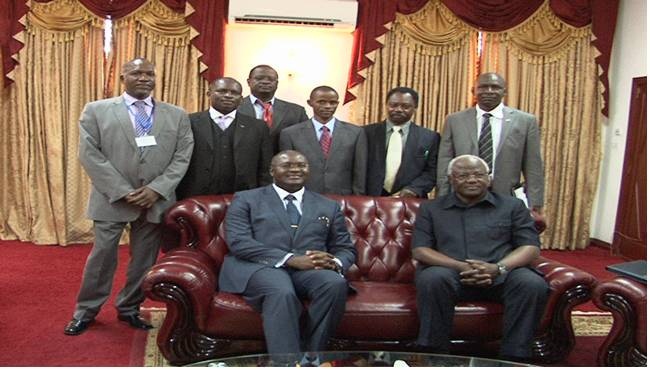 A senior official at the State Department in the United States of America has confirmed to the Global Times that the Trump administration will "seriously consider" any request for extradition coming from "the appropriate authorities in Freetown".
The source at the American embassy confirmed that the US Government "does not and will not provide cover for people running away from justice in their countries of origin".
It is understood that a good number of politicians who served in the former APC administration of President Ernest Bai Koroma are seeking refuge in the United States of America.
The Sierra Leone Government, in July this year, announced plans to set up a Commission of Inquiry that will look into the activities of several people who served in the APC administration between 2007 and April 2018.
Parliament is yet to ratify two major Statutory Instruments that are meant to serve as the basis for the setting up of the Commission of Inquiry.
Anti-Corruption Commission (ACC) sources in Freetown are hinting that they intend to apply through the appropriate channels in Freetown, for the extradition of two former senior Cabinet Ministers that served in the Koroma administration, according to Global Times.
The two former Cabinet Ministers are Leonard Balogun Koroma and Ambassador Henry Macauley. No details have been released by the ACC.
Global Times says it understands that the ACC is preparing several indictments in the coming weeks, against some former senior Cabinet Ministers that served in the Koroma administration.
A source in the UK Foreign Office also hinted last week that the May administration would consider any "formal request" for extradition of any person wanted for questioning by the ACC.
It is believed that several former APC government officials including the fugitive former Immigration Chief are hiding in the United Kingdom.
It would be recalled that the British Government played a pivotal role in the setting up of the ACC in 2000