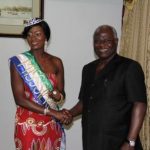 FREETOWN, SIERRA LEONE – The United States based crowned Miss Sierra Leone 2011, Swadu Natasha Beckley has on Wednesday 14th September, 2011 received a Presidential blessing from President Dr. Ernest Bai Koroma, during a courtesy visit to brief the Head of State about her achievements in beauty pageantries.
Receiving the country's only beauty queen at State House, President Koroma congratulated Miss Beckley for her bold step in representing Sierra Leone at international stages particularly at crucial period of reforms.
He reassured the beauty queen of his government's total supports to enable her represent Sierra Leone at the London Miss World show, scheduled for 18th October to 6th November 2011. The President encouraged Ms. Beckley highlight the good works and changes that have so far taken place in the country at the event.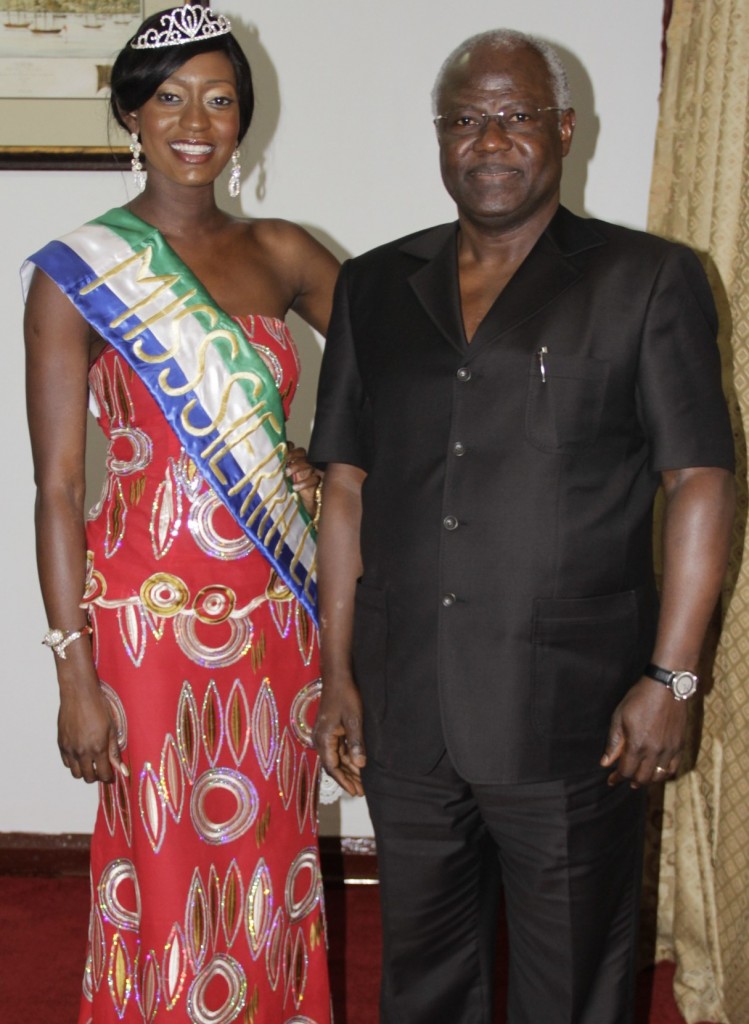 He said modalities have already being put in place by government through the Ministry of Tourism and Culture to facilitate Ms. Sierra Leone's participation at the Miss World contest. President Koroma however pledged his government's continuous support to the enviable contestant so as to make a good representation of Sierra Leone at this year's Miss World.
Earlier Ms. Beckley said she believes in the good works that President Koroma is doing for Sierra Leone why she is being emboldened enough to represent the country at an international stages.
She said President Koroma has restored the sound image of the country through governance reform and the rebranding of Sierra Leone.