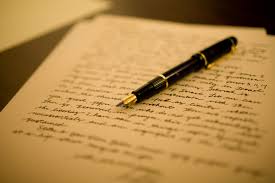 We accept articles, views and commentaries from every human being.  Articles submitted for publication are selected on the basis of their relevance to Sierra Leone, facts, correctness, balance, novelty, creativity, readability, interest level, and regional context, identification of problems facing Sierra Leone and Africa and provision of meaningful solutions. 
We are non-partisans: we don't publish articles meant to project the interest of a particular public figure or political group.
We are no assassins: we don't publish any piece against people in order to assassinate their characters or reduce their chances in achieving any particular opportunity or success.  
Articles should be submitted as Word attachments to e-mail only. PDF formats are not accepted except otherwise they are meant to be used as attachment and points of reference relevant to the main story.  Graphics or photos accompanying articles must be submitted in high resolution format plus name, title, affiliation, address.
Writers submit their respective articles to CEN for publication in good faith and should be therefore free of cost except otherwise such article was requested by CEN.
Data Protection and Privacy
CEN will not sell, rent, swap or authorize any other third party to use your email address without your permission. This also applies to any information that identifies you.
The responsibility for accuracy remains with the author. The opinions and information in bylined articles in CEN are those of the authors and do not necessarily reflect those of the CEN Editorial team