Courtesy to: London Evening Standard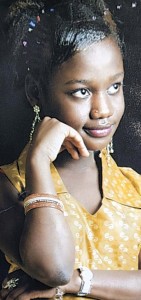 Julie Sheriff, decesed
A girl who came to Britain for a better life died after being stabbed in the head with an Afro comb, it was revealed today.
Julie Sheriff, 16, suffered severe head injuries after a row with a girl in Clapham. She spent four months in a coma and had shown signs of recovery but her condition deteriorated and she died last Wednesday.
Her father, Raouf, who brought her to Britain in 2006 from Sierra Leone, where he was a policeman, said Julie had fallen out with a group of friends in a row over a £5 note and a bus pass in the months before she was attacked in May – and blames them for her death.
Mr Sheriff, who lives in Hackney, claimed Julie had been hounded since January by the group.
Detectives are understood to be investigating the theory that the row in Falcon Road was not connected with them.
Holding back the tears he told how he had called police to his flat when the girls turned up one evening.
He said: "The girls had been at the flat two days before and my daughter's £5 note had gone missing, while one of them said they had lost a bus pass. It escalated and I asked them to leave.
"Then they turned up throwing stones and threatening my daughter. I called the police and they spoke to my daughter who was crying in her bedroom.
"The girls had told her they would attack her at school, but the police refused to do anything as there was no CCTV on the estate."
Mr Sheriff claims that if police had investigated the case properly his daughter would still be alive.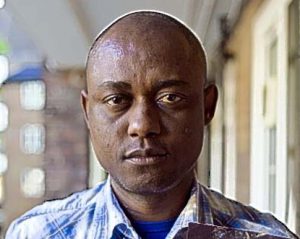 Rauf Sheriff, Jilies's father
Mr Sheriff, who has another daughter Favour, three, asked the Independent Police Complaints Authority to look into the case. He said: "Julie was so good natured, and trusting. We came here for a better life but we had no protection from the police."
An IPCC spokesman said it had referred the case back to the Met as police had not had "specific information on which they should have acted earlier".
Det Chief Insp Nick Scola, leading the murder inquiry, appealed for witnesses. He added: "Our thoughts are with Julie's family at this difficult time."
A 15-year-old girl, who cannot be named, appeared at Kingston crown court yesterday charged with assault and grievous bodily harm.
Detectives are expected to re-interview her and prosecutors will then consider whether she should be charged with murder.