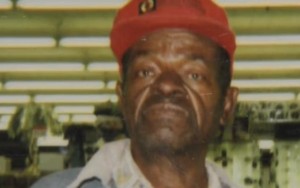 Samuel Delbert Whitney of Phoenix, Arizona passed away at the age of 87, but he will live on through his kids … all 54 of them. No this is not an episode of Bill Cunningham or Maury Povich. In the wake of the death of the man his family called 'Daddy', his children gathered together, some meeting for the first time, to celebrate his life.
Whitney was well known for a few things: operating a wrecking yard, running several clubs and for fathering a lot of kids. No one is quite sure exactly how many children Whitney had. Lexi Woods, his stepdaughter, said her father told her that she had 41 brother's and sisters. Whitney's death revealed that the number count is closer to 54. The children range in age from 69 to 13. Whitney fathered his youngest child in his 70′s.
Whitney is described as a family man that was full of life to say the least.
Marilyn Whitney says of her Daddy, "He had a lot of umph in him I guess."
To honor their father, Lexi, Marillyn, and Sandra Whitney wanted to get in touch with as many of their brother's and sisters as they could. They put up poster's throughout south Phoenix to inform as much of the scattered family as possible about the passing of their father and the location of the memorial service.
Many of the brothers and sisters did not know each other so they contacted the local TV news stations, who ran a feature about Whitney's passing and the family's plight the night before the memorial.
That news feature prompted more children to attend and pay their respects with family that they did not know they had.
The memorial turned into a celebration as many of the children performed. Many of them remembered the loving and hardworking man that they claim their father was. Family ties were made stronger and his family all agreed that Whitney is smiling knowing that all of his children were able to meet each other.
Was he a hero or something else? It might depend on which of the 54 kids you ask.