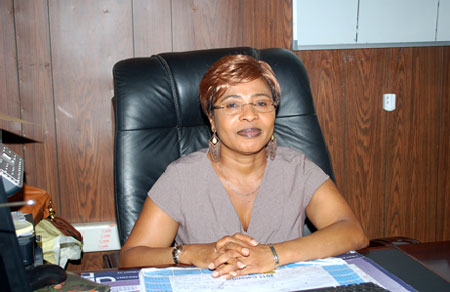 The Anti-Corruption Commission (ACC) last evening arrested the former Commissioner General of the National Revenue Authority, Haja Kallah Kamara, and the institution's former Finance Director, Abdulai Conteh , for alleged misappropriation of funds.
Confirming the arrest, head of Outreach Unit at ACC, Abu Bakarr Turay said that they are being detained for alleged misappropriation of off-budget expenditure during their period in office.
The former Commissioner General worked at the Authority for eight years. She assumed the position of deputy Commissioner General in August 2009 and within five months she was elevated to acting Commissioner General.
She acted in that capacity for three years and in February of 2013 she became the substantive