PRESS RELEASE
JAM with JayArr at his African Child Album Release Show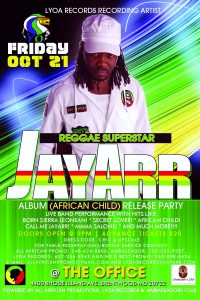 Brentwood, MD October 21st, 2011 – Reggae Sensation, JayArr, takes center stage at The Office on Friday October 21st for the release of his 3rd album "African Child".
On October 21st, DMV's favorite night club ,The Office, will play host to this music star who has an awesome skill in reminiscing on African historical experiences spicing same with irresistible instrumentation that move the small and mighty.
"I am psyched to be able do what I've been doing since 2004 when I recorded my first single with the Jungle Leaders at Forensic Recording Studio at Hill Station in Freetown. It's been an awesome experience and it will all come to fruition on Friday October 21st when I hit that stage surrounded by fans, friends and family, which has always been my source of strength."
JayArr began his career performing for free in Freetown in and around Bombay Street at the age of 12. JayArr have been performing at sold out venues in the UK, Sierra Leone and in the USA. He has performed with the late legen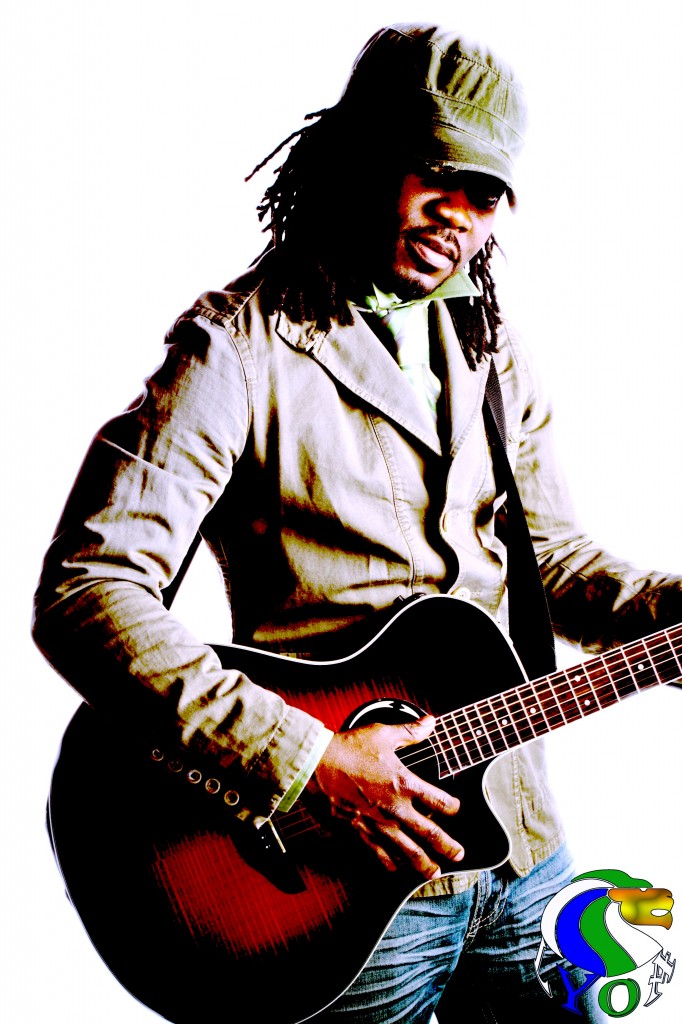 d, The Cool Ruler, Mr. Gregory Isaacs and Maxi Priest at the Premier Night Club Zanzibar in Washington DC. JayArr has twice been recognized as SLMTV's Best Reggae male artist in 2008 and 2010 respectively. His single "Sex Message" is currently nominated in the Best Reggae Song Category at the Museke Online Music Awards (MOAMAS).
"On Friday October 21st, I will be giving my fans my all. Nothing thrills me more than to be in front of my diehard fans and giving them a memorable performance for their money's worth."
For concert and ticket information, contact LYOA Records at 657-206-LYOA (5962), All African Promotions at 240-424-8800, and The Ambassador's Club at 703-231-9207.
Upcoming Shows/Events:
Oct 21, 2011 - Brentwood, MD - The Office - More info: http://fburls.com/32-cbaBrfTE
Full show/event calendar: http://fburls.com/16-3B80eEW9