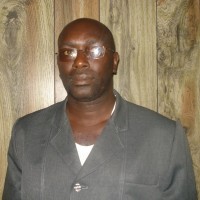 Sierra Leone is participating in the 58th Session of the Commission on the Status of Women ( CSW ) at the United Nations. The conference which started on Monday March 10, 2014 will last until March 21. Representatives of Member States, UN entities, and ECOSOC-accredited non-governmental organizations (NGOs) from all regions of the world will attend the session.
The Priority theme of the session is "Challenges and achievements in the implementation of the Millennium Development Goals for women and girls " and the Review theme is : "Access and participation of women and girls to education, training, science and technology, including for the promotion of women's equal access to full employment and decent work (agreed conclusions from the fifty-fifth session) " .
The Minister of Social Welfare, Gender and Children's Affairs, Alhaji Moijueh Emmanuel Kai-Kai , is heading Sierra Leone's delegation to this session. Other members of the delegation include Madam Fatu Kargbo, the professional head of the Ministry; Mr. Joseph Sinna, her deputy ; Mr. Charles Vandi -Director of Gender ; Madam Joyce Kamara, the Deputy Director of Children's Affairs and Dr. Linda Foray of the Princess Christian Maternity Hospital in Freetown.
Representatives of civil society in Sierra Leone are also expected to participate.
Alhaji Kai -Kai told the Government International Media Unit at the Permanent Mission of Sierra Leone to the UN that his delegation was in New York to showcase the moves that H.E President Ernest Koroma has taken in addressing the MDGS in relation to women and girls.
"We are going to do more to promote women's and children's affairs in Sierra Leone because we have a President who is a gender sensitive leader. His affirmative action has made us proud and the fact that one of the three arms of government is headed by a lady as Chief Justice speaks well about the President's determination to involve women fully in the decision-making mechanism of government ", the minister emphasized.
We will bring you full coverage of the session.