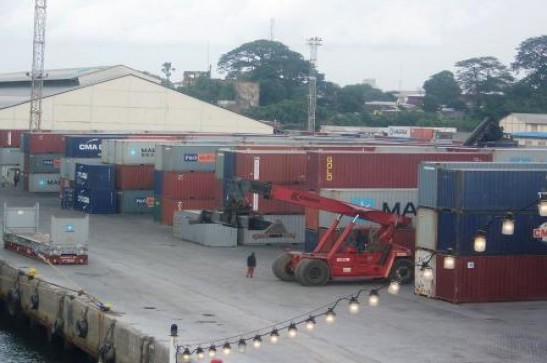 The Transnational Crime Unit of the Sierra Leone Police (SLP) are presently investigating a 40ft container full of disposable pampers usually used by infants. The container marked MRKU 2393976 according to police sources has come into the country with a fake address and a fake delivery address.
The pampers in the container are said to be loaded with a powdery white substance, which police are yet to ascertain whether it is cocaine or not. The said container was discovered last Friday at the Queen Elizabeth II Quay by police officers who were suspicious of its contents.
When contacted by this reporter, Police spokesman Assistant Superintendent of Police Ibrahim Samura said "no police comment, the matter is under investigation."
Sources outside the police say that testing kits were provided for the police after the last cocaine bust several years ago and it takes just a few minutes to ascertain whether the alleged substance is cocaine or not.
So far no arrest has been made although speculation is rife over who the intended container was meant for.
It must be noted that President Ernest Bai Koroma's administration faced a great embarrassment few years ago after an aircraft load of tones of cocaine consignment unofficially landed at the country's main airport, Lungi, amid controversies that led to expulsion of the then Minister of Transport and Aviation, Kemoh Sesay. More so, the same administration is currently striving to repair its image in the eyes of the international community after an investigative documentary screened by the Doha based radio and TV outreach, Aljazeera, implicated the Vice President Sam Suman in a timbergate scandal.
Our home based reporters shall bring us as soon as possible details of the suspected cocaine container.