His Excellency President Ernest Bai Koroma,
President of the Republic of Sierra Leone,
State House,
Freetown,
Republic of Sierra Leone
Mr. President,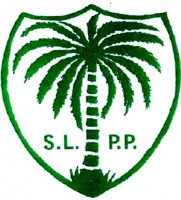 You will recall that in several pronouncements during and after the last Presidential elections, you personally assured the people of Sierra Leone that your government had brought about an "Agenda for Change" and that the next phase of your national mission was to pioneer an "Agenda for Prosperity". According to you and your Ministers, Healthcare was one of the major achievements of your administration. The outbreak of the Ebola virus disease and the complete lack of national preparedness has now exposed that claim to have been misleading and untrue.
The parlous state of our healthcare system comes as a surprise to no one given the endemic corruption under your administration. Indeed, such is the systemic nature of corruption in your administration that you yourself had to call a Press Conference at the end of last year to denounce members of your government for corruption, and threatened unspecified actions. The people of Sierra Leone will not hold their breath, they have long realised that corruption is the fuel on which the patronage system of your administration functions.
Obviously as a responsible Opposition, we have taken the view that there will be the time when you will be asked by our people to explain to them how your administration was able to mismanage the huge national resources at your disposal and left them so vulnerable to the vagaries of such a devastating disease.
Our immediate concern is your decision to go ahead with a National Census at a time when the priority should be focused on the healthcare needs of our people. We have no doubt that a National Census is a development tool, it is for that very reason why we believe that such an exercise must be properly thought through and carried out in a transparent and professionally driven manner. But as always with your administration, there is a hidden agenda for every national move, an agenda whose cornerstone is to undermine the democratic gains of our country and perpetrate your hold on power. It is a matter of regret that you continue to commandeer all national institutions for narrow party political agenda. It is with this sole purpose that you have set in motion a politically-motivated national census exercise in order to hoodwink our people yet again. We find the planning of the 2015 National Census flawed and without any credibility whatsoever.
Our reservations and suspicions have been corroborated by the findings of the highly respected Institute for Governance Reforms (IGR). You and your Officials will no doubt have had sight of the detailed report by the IGR on the planning of the 2015 National Census.
Mr. President, for ease of reference, the IGR Report has laid bare the political motivations behind your eagerness to press ahead with this sensitive national agenda, because it is an opportunity to embark on the type of gerrymandering that has never been undertaken by even successive APC governments before you. It is for that reason that the IGR Report has discovered that your Party officials have been put in total control over the enumeration and data management process.
The IGR Report also reveals that the management team of Statistics Sierra Leone (SSL), the body leading the 2015 National and population census efforts, overwhelming lacks the technical background and level of competence suitable for the task. Shockingly, as IGR points out, SSL's management does not include even a single trained Demographer or Statistician. As an Opposition, we view these shortcomings very seriously and believe they have undermined, if not completely negated SSL's ability to provide a trustworthy cartographic basis for the 2015 population census.
In light of these glaring flaws in the preparation of the 2015 Census preparation, we are demanding that your administration abandons theentire census exercise and concentrate honestly on addressing the dilapidated healthcare condition of our country. It will not come as a surprise to your Excellency that as the country's main Opposition, we have a responsibility to our people. We will no longer allow you and your government to continue to undermine our national institutions for narrow partisan interests.
We want to make it categorically clear to your administration that in the face of such glaring flaws in the preparation of the 2015 Census, if you decide to press ahead regardless, we will be forced to consider other options within the constitution to resist such a move. We are also putting your government on notice that we shall be informing our development partners and the international community about not only the flawed nature of this exercise, but to alert them that you will be personally held responsible for any consequences that may arise from such a move. Should there be any doubt about why we believe there is a need to inform the international community and our development partners, the reason is simple: The SLPP recalls with abiding gratitude the role they are playing not only at the moment to help our people to overcome the Ebola virus disease, but also, for their past support to our country during its darkest period.
It is no coincidence that it was your party, the APC, that led our country in that dark allay and national disaster. Sadly, we see under your administration the unmissable signs of the actions that led to the undermining of State institutions in the past. The international community are therefore not only our development partners, but our moral guarantors.
We sincerely hope that even at this stage, your government will see reason to engage with the Opposition in an open and transparent manner for the good of our people. The true test of that is the need for your government to abandon the flawed 2015 National Census exercise.
We will end by assuring your government that the SLPP has always believed in peace and national cohesion, and has always shown that it has the capacity and the disposition to engage in a meaningful national dialogue for the good of our country. But what we will no longer accept is your government's habit of taking us for granted.
Please be assured of our highest consideration.
Yours sincerely,
Jimmy B. Songa
Chairman, SLPP UKI/Ireland
Cc.
His Excellency Ban Ki Moon,
UN Secretary-general
Her Excellency, President Ellen Johnson Sirleaf,
President of the Republic of Liberia,
His Excellency President Alpha Conde,
President of the Republic of Guinea.
His Excellency Mohamed Ould Abdel Aziz,
Current Chairman AU,
Mr. Philip Hammond,
Secretary of State,
Foreign and Commonwealth.
Madam Linda Thomas Greenfield,
United States Secretary of State for
African Affairs.
Mr Sebastian Curz,
Australian Foreign Minister,