The BBC has today announced its first-ever dedicated daily TV news programme in English for African audiences. The new programme, BBC Focus on Africa, brings together the expertise of the BBC World Service's African Service and BBC World News on television. It is the first in a range of new programming for Africa to be launched by the BBC this summer including a major expansion of its TV offer.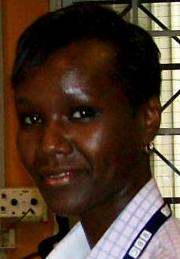 BBC Focus on Africa will be aired by the BBC's broadcast partners in Africa and will be shown globally on BBC World News. It forms just one part of an expansion of the BBC' s offer on TV, radio and online.
The BBC today unveiled Komla Dumor and Sophie Ikenye as the main presenters of the daily 30 minute news programme.

BBC Focus on Africa will be launched on prime-time TV across the continent from 18th June 2012 at 1730GMT. The programme will draw on the pool of BBC African talent on the continent and in London to report on Africa's rising economies, entrepreneurs, innovators, culture, entertainment and sport.
Focus on Africa will be covering the major news from the continent and asking: Is there a way out of the Sudan crisis? What impact will Europe's economic problems have on Africa's booming economies? How does Africa deal with its growth in natural resources? The programme will also challenge African leaders and politicians on tough issues. Focus on Africa will report on the latest developments in business, technology and science and speak to those driving change. It will also look at how Africa is becoming an information technology hotspot. The programme will report, for example, on Kenyan scientists who are at the forefront in discovering cheaper, locally produced medicines to combat malaria.
Focus on Africa reporters across Africa will be giving us a snapshot of the innovation, lifestyle and culture of the country they live in. The programme will feature Africa Beats – looking at the people behind Africa's varied music scenes. Every step of the way our viewers will have their say through social media.
Focus on Africa presenter Komla Dumor said: "After decades of turmoil and uncertainty, a new Africa is emerging. The old stereotypes are being challenged and a new, compelling narrative is being written. I am incredibly excited to be part of a new BBC programme that will provide solid coverage and analysis of Africa's challenges and prospects."

Solomon Mugera, the BBC's Africa Editor, said: "Africa is now one of the fastest developing news markets in the world – this new investment will expand our services for African audiences.
"While radio remains popular in Africa, TV is growing, and our partnerships with leading African broadcasters play a key part in these future plans. Mobile phone ownership is racing towards a billion, internet connectivity is rising and social media is empowering audiences. It's essential that the kind of independent journalism the BBC does that isn't slanted to one political or commercial viewpoint remains central to the new media landscape.
"With correspondents in 48 African countries, production centres in Nairobi, Abuja, Johannesburg and Dakar and a weekly audience of 77 million, the BBC already has deep roots in the continent. Our journalists are from the African countries they report on – in English, Swahili, Hausa, Somali, Kinyarwanda/Kirundi and French – living and breathing the big stories and issues facing Africa."
The BBC also announced that six special episodes from Africa of current affairs interview programme Rendezvous, hosted by Zeinab Badawi, will be broadcast on BBC World News from mid-June with guests including President Kikwete of Tanzania.

The BBC newsgathering resources in Africa are part of a global network of 70 bureaux. The BBC made its first broadcast to Africa more than 80 years ago. The combined audience on radio and television makes the BBC the largest international broadcaster in Africa.