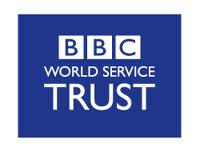 The British Broadcasting Corporation World Service Trust (BBCWST) has ended a two day stakeholders planning conference for its partners of the Cocoa Value Chain Project at the National Pastoral Centre in Kenema city.
The project is a three years livelihood initiative implemented by BBCWST in the Eastern region between the periods 2012 to 2015. It is titled unlocking the potential of the Cocoa Value Chain through informal and formal pathways to learning. Addressing participants the Country Director for the BBCWST in Sierra Leone George Fergusson said the Project is part of the BBCWST International Development Charity that is sponsored by the European Commission, the Food and Agricultural Organization (FAO), GIZ, PAGE, ACDI/VOCA and implemented by the BBCWST using the media as key in the implementation of the project.
George Fergusson said the BBCWST agriculture project is using the media to increase the level of cocoa farmers through the use of radio drama, discussion programmes and focus group discussion among others to help them improve on the quality of their cocoa production.
He said the project is first in Africa and Sierra Leone in particular, and that it seeks to reduce poverty by transferring relevant information through community radio stations. The Project Coordinator Joseph Kashero said the BBCWST agric project will contribute to livelihood and income generation in Sierra Leone through improvement in the quality and quantity of cocoa beans produced and exported from Sierra Leone.
Presentation was made by Mariama Khai Fornah the BBCWST mentor who dwelt on the effectiveness of community radio stations in the country, while Josephus Kargbo spoke on the research aspect of the project.