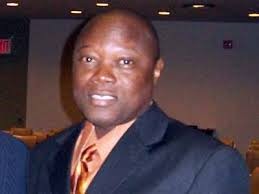 Sierra Leoneans both home and in Diasporas must be thankful to Monologue Radio Program and its leadership. Dr. David Tam Bayor's true commitment to this weekend radio talk show called Monologue which is now the corner stone to Sierra Leone democracy. Moreover, it is a heartfelt promise he had made to himself, from which he will never give up in telling the truth, no matter what the circumstances may be or no matter what the opponents says in criticism.
In Sierra Leone today, many people have good intentions and dreams, but only a few are willing to commit to what is necessary for them to achieve their goals. It is really good for people to do a review on their commitment level? If it's acceptable, then we requisite to ask these questions and must be honest with the answers.
* How badly do I want to achieve my dreams? * What will achieving my dreams mean to me and my nation? * What price am I willing to pay to make this happen? * Do I believe I can?
Yes, he did. Dr. Bayor's ability to achieve his goals and dreams will be determined by the level to which he is now willing to commit. Nothing is as important as this fact!
Painstakingly, many political pundits I had conversation with, had a huge difference between interest and commitment. When you are interested in something you only do it when it is convenient. But when you are committed to something like this weekend talk show called "Monologue", you have accept no excuses in not being able to do it. This exactly how our able journalist comes in with his steadfastness, resoluteness and commitment to his people and his nation as when it comes to democracy.
In retrospect, the opponents are the enemies of progress and the enemy of commitment is resistance. Anything Dr. David T. Bayor wishes to achieve that is worth broadcasting for our nation will be meeting with resistance of negative criticism. This can take the form of, politicians, friends, advisers, self-doubt, self-defeating habits, government regulations, and many other unforeseen leadership difficulties, such as the most Cabinet decision. This can leave Dr. David Tam Bayor questioning the dreams of our children, even the yet unborn or their sanity! Take some comfort in the fact that they are not alone. In Sierra Leone, all those who wish to make a better life for themselves, will meet with resistance of their political challenges.
Dr. David T. Bayor's serious commitment to the nation's goal does not mean that, he had to take all the joy and fun out of his life as a human being. Laughter and humour are an integral part of the human make up. It's also good for all journalists to integrate fun into their daily goals.
Looking also at Dr. David T. Bayor political hiccups, the Cabinet would have enacted few new civility laws which should be created to enforce the usage of politically correct words in professional atmospheres in Sierra Leone, so as not to offend anyone. Many will also argue that the first amendment in the U.S.A. guarantees the freedom of speech and that this law would limit that freedom; however, in this case that theory does not hold because the first amendment is only correct, provided that it does not infringe upon anyone else's individual rights. Dr. David Tam Bayor should have been given the privilege and the freedom to do whatever he loves.
Moreover, if the former IMC was remote controlled by the Cabinet of this land, then the Sierra Leone Freedom Of Information Act must be of the past. This law would ironically hold individuals accountable for their acts of speech and would also aid in enforcing verbal appropriateness.
Paradoxically, by creating this law, people will be more conscious of their speech and it would be less likely to say something offensive or discriminatory for fear of being penalized. In addition, If Dr. David T. Bayor knew about this new laws (if any), would have assisted him in constructing an even greater professional and tension-free from the Monologue forum for both men and women alike. It's now a shame that the Monologue Radio Talk Show was at one time been suspended for many weeks last year. The people of this country want the "Monologue" program to stay alive.
"We Agree To Disagree And Disagree To Agree. The Struggle Continues".