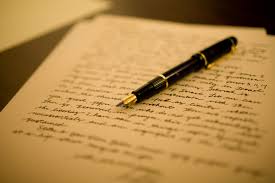 Since the beginning of this year, the focus of my musing has been the necessity for a change of the socio-political system that has continued to keep Sierra Leone in shackles and turned it into one of those places, where hope goes to die.
 The toxic legacy of the past, which we assumed had been extinguished by the blood of the innocent citizens shed during the ten-year painful punctuation mark of our political existence, appear instead to be a wonderful inheritance of agents of the damned, now straddling the land. The rats that we left as watchmen over our morsel of fish.
 The indisputable truth is that our retarded development can only be reversed with the establishment and strengthening of our democratic and social institutions. The structures of state and the civil society that ought to build a nation, but which have been weakened, root and branch, by years of manipulations and our fixation on political personalities are in dire need of an overhaul.
 A great irony of our history is that the promise of economic and social prosperity, indicated since freedom day in 1961, has remained an illusion. Instead, we have turned ourselves into a football.
These days, when the Chinese kick us up, the Arabs also kick us down. Shady characters with no scruples kick us across the flanks and our corrupt politicians kick us from the goalpost. We have become the practice ball for the Maradonas of deceit and reduced ourselves to the pitiable biblical, crippled-beggar, at the beautiful gate.
As the greedy political class for whom money-making is the only religion lead us by the nose, we have succeeded in lynching truth on the platform of expediency and slaughtered virtue on the altar of foreign aid. Our lives have become endangered because of poisonous policies and the nation's conscience decapitated, at the shrine of self-survival, by corrupt practices across board.
With wounds and life-threatening injuries, our country, which has been gang-raped by rapacious political leaders, lies prostrate and gasping for breath. The thin line of contact between the trough- lickers called politicians and those they are supposed to be taking care of, has created phases of disillusion, partly because of the failure and absence of any party of values; and/or untainted disciples and tribunes.
Realistically, Sierra Leone needs to be quickly wheeled into the theatre of good governance for radical reforms.
Huge questions are still there to be answered as the bitter truth of our existence and backwardness remain truly evident. This is inspite of the cocktail of flawed analysis and misleading conclusions, served as desserts for our consumption, by official and sympathetic local and international spin doctors.
 The insistence on the need for us to not only challenge the current status quo, but to also begin a search for a new order, is therefore not another cryptic and intellectual creation of what is actually wrong with Sierra Leone.
 I am sure most people will agree with me that we have gone past that phase. We have gone past the stage of too much theory on the problems facing us; and living in cloud cuckoo land, for those utopic solutions.
However, we have not passed the stage of putting in the court of public opinion, those issues that are holding us back. Neither have we passed the crossroad of involving all stakeholders, especially those who bear the brunt of our dysfunction, on the best way forward.
 Right now, there is a legitimate anxiety in the land about what the future holds for us as a people and the pace of our governance. Whether anyone likes it or not, we owe it as a duty to the next generation to bequeath to them a nation they can proudly call theirs. Unless we do that now, the future may have no place for us and our memories will be wiped out in the hall of fame of posterity.
 Let the truth be told, our country as it is, needs to pull out of the current bottomless pit of systemic and vexing societal and political downturn; as well as the comatose economic collapse it finds itself. It is time to drag Sierra Leone and its people and leaders into a new nation that reinvents itself, rediscovers its lost moral values, and is gingered into the new global order.
 The future beckons us to fight for the restoration of the dreams of our forefathers who fought for the emancipation of the state. We must however not forget in our haste for change, that overhauling existing status quo is often fraught with obstacles.
 Whatever happens, the first step is the search for, and enthronement of a leadership that can craft and implement a vision to replace the samba dance that has seen us navigating the tortuous journey out of underdevelopment, only to relapse into poverty and despair. Our historical journey till date resembles that of a long distance runner that collapses with the finishing line in sight.
 The incursion of corruption into every facet of our nation has destroyed the very foundation of the system and the society, drained the life out of the generality of the people, undermined all attempts at genuine reform and negated every positive action.
 Propelled by mediocre leadership and selfish antecedents, the exploitation of our society has ensured that we cannot even make informed decisions that are of national benefit; even though this is doing extreme damage to our collective national image and psyche. And we wonder why, despite all the jamborees and grovelling by this present administration in particular, plausible and beneficial foreign investments are a rarity.
Instead, all the assistance that have accrued to us, are a balance of trade deficit, bigger debt profiles and the depletion of all our natural assets by dubious 'friends', who line the pockets of our leaders and then force us to buy the refined end-products of our very own resources, at higher prices. They even dictate the terms of our contracts with them and we appear absolutely helpless.
The characteristics of our national ethics, which have seen the enthronement of mediocrity and the reign of impunity as well as the installation of graft, as a 'god'; have continued to further tighten the noose as we descend into the realm of a failed state.
Our socio-political boil, encapsulated in the un-necessary constitutional crisis on our hands, right in the midst of the killing field of a more serious Ebola epidemic, among others, needs urgent lancing. Just as the economic strangulation by foreign prowlers, has shown how the state of our current governance and national life, is a dung-heap whose stench lures the most amoral of political creatures.
 Our political system continues to draw Neanderthals, who systematically carry on screwing the nation, despite the national outrage and the ominous silent-disgust against their existence. With absolute disregard for our feelings, they do what they want, simply because they can and because they know that foolishly enough, majority of our compatriots are addicted to their hopeless brand of governance and exhilarating ethnic and religious gala.
 After years of witnessing the faces of fellow Sierra Leoneans gradually robbed of their smiles, devoid of their voices and their willpower; deprived of the zeal and determination that made them a resilient lot in the past, I simply believe that the hour and the moment for us to take a strong look at ourselves and look at alternate route for our salvation has come.
 Amid the sullenness of the generality of the people, it has become imperative and essential for all stakeholders to take stock of our pathetic state, identify the errors of our ways so far and endeavour to chart a new workable formula that will take cognisance of our available natural and human resources, for socio-political and economic development.
Without a shadow of doubt, several detrimental landmarks that have and are blotting our existence indicate that the opportunity for a political revival has come and we need to seize it with both hands.
 A cursory look at the lot of the generality of the people shows that they have been fed the wrong diet for so long. At least in the last eight years, the common man has heard it all; yet he is no better than he has been. Even despite the cosmetic developments on offer now, Sierra Leone is far from being what it was even in the 70's and early 80's.
Agenda for change and prosperity – yet the hunger in our land has not been satiated despite platitudes about agricultural revolution and such mumbo-jumbos. The poor man is told to forget about Kabbah tigers even though he is being devoured by tigers in the darkness that envelopes our towns and cities; while we operate as if we have the mandate to carry on the legacy of the Dark Age.
 Foreign vultures who are supposed to have the X-factor that we lack for sporadic development litter our land, especially in the confines of our most precious natural resources; and still, despite the mind-boggling revenue that swells their own coffers, there is nothing natural about the son of the soil in our land, whose crude state of existence in an unnatural environment, is contrary to the platitude of poverty eradication.
Our youths and those who cannot join the cult of those in power are finding it difficult to rise up and take the mantle of leadership; despite being called the leaders of a tomorrow that we are already killing today.
 It is getting to the stage where a once proud people, hardly know what exactly is true democracy and good governance or political decorum. With lack of transparency and increasing corruption in practically every facets of our existence, we have been forced by man-made problems to accept depravity as a way of life.
 Greedy, self-seeking men who promised to enhance the status of the desperately hungry as long as their own status is substantially enhanced, now rule the roost; committing all sorts of dastardly acts in a flurry of activities that emits heat without fire, motion without movement.
 While the masses whisper hope in the very hope that they deserve some succour, they are deafened by the sirens of Kings-who-can-do-no-wrong and political leaders who haven't delivered the promises they made. It is time for us to be serious and let go of these charlatans and never-do-well bunch of politicians.
 In a nation once full to bursting, with gifted, imaginative, creative, skilful, astonishingly brilliant political class, we have ended up with not a single discernible legacy of our proud and awesome heritage. Pale shadows of what the Athens of Africa, used to churn out, is all that we have.
 The wholesale failure of governance to improve the lot of the majority of Sierra Leoneans, exposes the damage to our political leadership, which is so poisoned by the image of corruption, that the benchmark symbols and tokens of democracy that they deliver to the people, undermine the very credibility of those in government. Similarly, their haphazard and distorted delivery, aim a torpedo at whatever integrity they claim to possess.
 Unfortunately for us, our political and economic set up have always given the advantage and opportunities to individuals within a cabal, to wield enormous power and rotate it among themselves, without any checks and balances. Mortals in suits made from the same cloth of sorrow.
 It is a great shame that the dearth of leaders of tomorrow/today is one reason why those who come into reckoning, are either those who don't know what goes on in the real world of our existence; or those whose only hope of wrestling power is to be part and parcel of the same rot that we are trying to reform.
We therefore need to establish and entrench the right culture and ethos in our society and redefine our attitude and perception as well as the mind-set of the electorate and those who seek or attain power.
 History is inviting and challenging us to re-examine ourselves; to discover our true individuality and awesome natural powers, to wear the armour of enlightenment and get into battle for freedom. We have to silence the smoking gun of man's inhumanity to man; of the yoke of man-made oppression, repression, discrimination, subjugation, humiliation, and near annihilation.
What Sierra Leone needs at this time in its existence, is a new and fresh leadership. It is high time we gave the chance to bright, young and intellectually, change-inclined personalities, who would be willing to see divergent views as part and parcel of our democracy.
 Minds, which will see the strive for genuine societal transformation as a huge responsibility and enormous challenge. Minds, whose leadership will galvanise each and every one of us to play a part in salvaging the nation from political and socio-economic decay.
 I am thinking of minds which will bring form and sequence to our jumbled jungle and show strong leadership and good governance by example. Minds that will not let extraneous issues derail the needed climb, out of our bottomless pit.
 Right now, Sierra Leone cries out for those whose heart bleed for its current state, to arise and answer the battle call for true change and a clean sweep of its cupboard which is of characters from the realm of debauchery.
This is our last hope; our last card to survival and progress as a nation. We are in the last chance saloon. If you believe, do not give up. Every little contribution to social awareness makes a world of difference. 2018 is nearer than we think. Relics of the present rotten system are already strategizing.
 Luckily for us, the current groundswell of frustration provides a refreshing reassurance that the totality of our minds, has not become ensnared in a lethargic spell that restrains us from rational judgement, in the search for the Holy Grail of democratic sanity.
 That is part of the change we are talking about. It is not a change from imperfection to perfection. It is a change from hopelessness and cluelessness to some hope and to some expectations. It is not the El-Dorado we were sold in 2007.