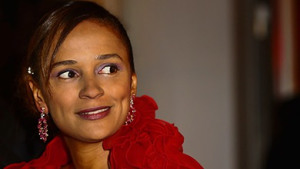 Last December, Isabel dos Santos commemorated her tenth wedding anniversary to Congolese businessman Sindika Dokolo with a party. Subtlety wasn't on the menu. She jetted in dozens of friends and relatives from as far as Germany and Brazil, who joined with hundreds of local guests in Angola for three days of lavishness, including a bash at the Fortress of Sao Miguel in the capital city of Luanda and a beachside Sunday brunch on the posh Mussulo peninsula. The invitation, according to one attendee, came in a sleek white box, promising a celebration of "a decade of passion/ a decade of friendship/ a decade worth a hundred years. …"
A decade worth $3 billion is more like it. At 40 Dos Santos is Africa's only female billionaire, and also the continent's youngest. She has quickly and systematically garnered significant stakes in Angola's strategic industries–banking, cement, diamonds and telecom–making her the most influential businessperson in her homeland. More than half of her assets are held in publicly traded Portuguese companies, adding international credibility. When FORBES outed her as a billionaire in January the government disseminated the news as a matter of national pride, living proof that this country of 19 million has arrived.
The real story, however, is how Dos Santos–the oldest daughter of Angolan President José Eduardo dos Santos–acquired her wealth. For the past year FORBES has been tracing Isabel dos Santos' path to riches, reviewing a score of documents and speaking with dozens of people on the ground. As best as we can trace, every major Angolan investment held by Dos Santos stems either from taking a chunk of a company that wants to do business in the country or from a stroke of the president's pen that cut her into the action. Her story is a rare window into the same, tragic kleptocratic narrative that grips resource-rich countries around the world.