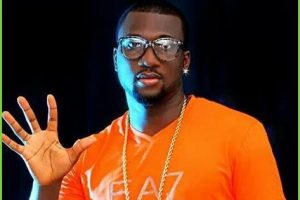 News filtering into this medium has confirmed that the widely publicized Emmerson Bockarie's open air concert which was schedule on Saturday, 29
th
instant in the Bavarian City of Munich, Germany has been cancelled. Emmerson was denied visa by the European Embassies in Abuja on the ground that he had applied for visa from a foreign country. This argument is senseless and absurd. We know that an ECOWAS citizen carrying a valid ECOWAS passport and living in one of the ECOWAS states should be treated the same like a German or Italian living in France or anywhere in the European Union. The current location does not affect their citizenship right as a European. As long as Emmerson was not staying illegally in Nigeria he has the right to apply for visas to any country in the world.

It must be noted that the show organizers had invited the Sierra Leonean reggae star at a moment when the European governments are struggling to cope with the worst refugee crisis in the European history. As immigrants continue to flood the European region from Africa and the Middle East through the Mediterranean Sea, every African or Arab applying now for European visas is tagged as a potential immigrant, no matter his status.
Emmerson was scheduled to be in Holland on 22nd August, Germany 29th August, Norway, September 4th , Sweden 12th September and France 19th September. Unfortunately it has all ended as shattered and unrealisable dream. A clearly disappointing administrative blunder regarding the show is that the organizers didn't obtain visas for Emmerson and his crew members before advertising it.
Emmerson is well known in Sierra Leone and abroad for his critical lyrics against our corrupt politicians. And his trip to Europe does not pose any danger against the European citizens. Yes indeed, his rejection of visa is a rejection of every Sierra Leonean living in the EU region.
It must be recalled that Emmerson is not the only African celebrity who has faced such embarrassment over the years. Crew members working with Alpha Blondy, Joseph Hills and Black Mambazo had faced similar rejections over the years by European embassies. Statistically, 89% of Africans who apply for Schengen visas are rejected by European embassies.
It's noteworthy that most European countries had relocated their embassies over the years from the Manor River Union to Ghana. Since the German government closed consular services in Sierra Leone and Liberia at the pick of the civil war, visa applicants from the two countries are required to travel to Ghana to submit visa applications. Unfortunately most of them are rejected.
Situation is said to be like that all over the continent. In 2014, top under-23 Eritrean riders Tesfom Okubamariam, Metkel Eyob and Meron Teshome were invited to the World Cycling Centre at the UCI, in Switzerland to train for two months last summer. It would have been a key stage in their development.
The trio went to the Swiss Embassy in Khartoum in July 2014 to discuss the matter. Eritrean residents requiring visas needs to go to the Sudanese capital, 1,000 kilometers away, to give fingerprints and biometric data as part of the process. Their visa requests were denied.