Phonecalls and text messages follow attacks of Sierra Leone's leading music producer, Joseph Richard Abdulai aka Soundboy Riche for producing 'Kokobeh' song by Emmerson Bockarie and 'This Corruption' by Amadu B Bah, aka LAJ.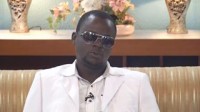 Sound-Boy Richie is blind. He is an outstanding music producer and has produced songs for major artists in Sierra Leone including Steady Bongo, Jimmy B, Emmerson Bockarie, Kao Denero, LAJ, Star Zero and others. He has also produced songs for international artists across the world.
There has been increased reports of political intimidation. Soundboy Riche has been telephoned with death threats for producing the United Serra Leone album featuring leading musicians in Sierra Leone opposing mineral exploitation, corruption and tribalism. It follows the consistent attacks and assaults over the last few weeks.
Soundboy Richie was attacked and assaulted by 7 people on July 10th, 2014 along Campbell Street in the presence of 441 group member Edward Wright. He sustained injuries during the attack, according to a Police report at Central Police station.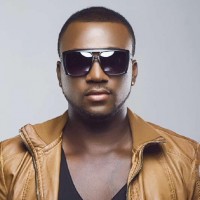 Soundboy Richie, who is currently in hiding in an unknown location for fear of his life being at risk, was also recently attacked by 3 people while walking along the Lumley beach in Freetown on Saturday 19th July 2014. One attacker said: 'We want the head of LAJ. The attackers … said that they had missed killing LAJ, but would not miss RFM members," according to Soundboy Richie.
Soundboy Richie said, ''I was attacked and asked to deliver a message to LAJ, Emmerson and other artists, not to attempt to launch the album, otherwise they will be killed. The attackers have plans to use stones to disrupt the event. They even boasted about the stones thrown at LAJ during his recent performance in Sierra Leone ''.
Soundboy Richie, who is recovering from injuries on his knees, said: "Unfortunately the attack is not an uncommon incident for musicians. Artists are targeted frequently due to our difficult work of exposing corruption and tribalism in the country. We continue to face such risks to hold our government accountable. I am a music producer and this is what I do for a living. I am not putting words into the mouth of Emmerson, Kao Denero or LAJ or any artist or tell them what to sing or not. I am just a regular music producer who is trying to make a living through my talents despite been disabled''.
"We are taking these attacks seriously," said a spokesperson at the human rights group (Rights Way International). "Four callers made specific threats. They were angry about songs produced by Soundboy Richie: 'Kokobeh' by Emmerson Bockarie and 'This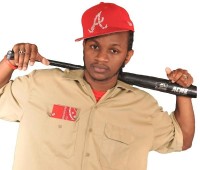 Corruption' by LAJ. We are concerned that something may happen to these artists, as the government is unable or unwilling to prosecute the attackers who are allegedly linked to be pro-government supporters or rivalry groups".
More recently, there have been negative media attacks against musicians in the country. These media reports are baseless and unfounded. LAJ, and Emmerson have been regarded as opposition musicians. But a spokesperson for RFM said: 'We still maintain that LAJ is innocent of the allegations against him. He is not that violent type. RFM does not believe in politics. LAJ is a peaceful artist. Music is what he does best, and he is using music to raise awareness and bring positive change to Sierra Leone. You cannot kill him for that''.
Reports of intimidation are said to have increased since release of 'Kokobeh' and 'This Corruption. These songs expose mineral exploitation amid rampant corruption and tribalism in the country. Sierra Leone is the most corrupt country in the world, according to the latest report of Transparency International. The report says that over 80% of people questioned in Sierra Leone as part of their research on corruption in the country, admitted to have offered bribe to officials in order to get things done.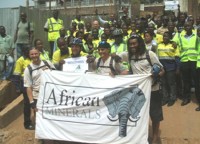 Tensions are rising in Sierra Leone as UK-based Africa Minerals Ltd were awarded 99 years mining contract. This mining contract has been strongly opposed by environmental and civil society organisations as well as journalists and musicians. RightsWay International has said that mineral exploitation has put at risk the livelihoods of thousands families that depend on community land for jobs, food and housing. Some politicians and Africa Minerals are substantially benefiting from the resulting wealth of the natural resources to the exclusion of the local people, who owned the land. This is seen as an injustice to the poor people of Sierra Leone. The Sierra Leone Government and African Minerals allegedly involved in forced relocation of Tonkolili residents and abuses of workers' rights, according to New York based Human Rights Watch report.
"The security situation for musicians is already bad. Minerals would be a curse. It always increases conflict. It would attract another civil conflict in Sierra Leone'', said RightsWay International.
Tribalism is also affecting young people. Students have been involved in tribal politics and using colours (Black and White) to intimidate political opponents. There has also been long standing rivalry between the two rival music groups. It could be recalled that the rival groups namely the Black Leo Movement of Mount Aureol and Red Flag Movement (RFM) of Fourah Bay had a serious conflict that led to the death of two member of the groups, Mohamed Lamin Sesay aka `Smoky` and Ibrahim Sankoh aka `Luda`.
It is expected that the United Sierra Leone album will send a strong message to politicians who are in the habit of using the poor, unemployed youths to carry out their dirty and divisive politics of intimidation and violence. Sierra Leone has seen among other negatives, a marked increase in the incidence of tribalism in the country. Through the selfishness of our politicians, tribalism has merged into national politics and has been institutionalized at the detriment of development. The practice of tribalism by Sierra Leoneans is a major contributing factor for the setback in our development.
The Sierra Leone music industry is revolutionising and music that just suits the times; appropriate for the present system and timely for a nation creeping out of the ashes of a decade long war. Particularly when amusement and entertainment are some of the things we need to help us forget our tragic past. Music has acted as a therapy to our already traumatized state. Youth who before now where considered idle, dropouts and unemployed, now grab the microphones blasting lyrics in a bid to correct the rotten system. They have also, in many ways entertained, educated and informed the people about appalling state of affairs.
The United Sierra Leone album is a rejection to corruption, negative tribalism, injustice, poverty, youth violence, beefing among artists and to stop external interference in the music industry. Music can be a powerful force for good. Music can impact, influence and unify people from all backgrounds, tribes and regions. There is a need and an opportunity to do more to address a range of social issues –that threaten the stability and sustainability of our county. We have to engage the generation of young people who are highly influenced by music and hip hop culture to unite Sierra Leone through music.