By Abdulai Mansaray, CEN Political Commentator, UK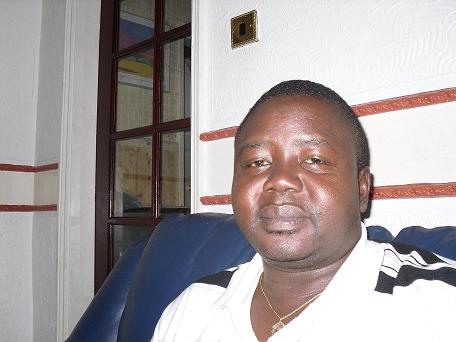 Journalism has been described as the "first rough draft of history" and to some, it is history on the run. The role of journalism therefore, is to allow its readers to witness history and readers of fiction to live it. Some of us have found it difficult to participate in the forum, as information is dependent on one's access to second hand information. As we all know, such information is highly perishable; considering that you cannot always trust the messenger. The public have an
insatiable curiosity to know everything; and with some journalists, conscious of this tend to behave like tradesmen-supply the demand. In years gone by, journalism was considered as the second most dangerous job to being a mafia boss. Under certain governments, free speech was a privilege. It was easy to see free speech become no speech-gbabang.
The realisation in Sierra Leone today is that "free speech is not a privilege but an organic necessity in a great society". Freedom of the press should be cherished; a people which is able to say everything becomes able to do everything. Unfortunately, journalism is fast becoming an echo chamber of vested interests, which uses this channel to attack opponents with little substance. Notwithstanding the fact that the media has become the battle ground for mudslinging, the trade is so infected that some journalists have virtually become literary griots for some political parties. There is nothing wrong with trumpeting the triumphs and accomplishments of political parties, be they incumbent or in opposition; as long as they are deserving. It is the blind loyalty and reckless pursuit of political agendas by such writers that has made them allergic and visually bankrupt to objectivity. The state of our literary malaise is a concomitant effect that has degenerated into pervasive corruption. It is therefore not surprising that some newspapers have resorted to engaging in personality attacks rather than dealing with issues. This makes journalism look like organised gossip. Reading some of these reports, you could not help but visualize clenched fists and lips bitten while the discourse is poured on their opponents- literary thugery.
In Omar's article, he focuses on the divisive nature of our country as symbolised by the five year old who, in a playground disagreement concluded that he was picked upon by his friends, simply because he was "a different nation" (tribe). You cannot get a better illustration of the current national psyche as demonstrated in Omar's article. There is no question that such sentiments or bigotry remain entrenched in the politico-socio-economic DNA of the country, but this has been perpetrated by some media outlets to a point that it remains emblazoned in art form. People have used journalism as an art form to turn their "enemies" into money.
Reading through some of our Sierra Leonean newspapers, I have seen writers engaged in trading insults at one another just because they have differences of opinions. The irony is that they embark on character assassination instead of dealing with the issues of the alternative views. I see no reason why we should rain abuse at an individual because he or she supports another political party or has an alternative opinion. As a democratic and free society, people should have the God -given right to choose their political affiliations without fear. The kind of attacks I have seen in some newspapers is nothing short of literary thugery of a plebeian persuasion. This kind of behaviour does not provide a healthy oasis for literary and political exercise. A dose of attitudinal change on prescription will not go amiss here.
It is very common for newspapers to have political persuasions but when it takes the kind of approach that we have come to see with media outlets like "Fox News", then the art is reduced to gutter journalism. There is a new found lease of life coursing through the life of journalists in Sierra Leone. The well meaning in the majority must not allow the miscreant few to tarnish this new found ingredient of democracy proper. Today, Sierra Leone ranks as one of the most democratic African countries. When neighbouring Guinea was rescued from the jaws of tribal war recently, you cannot dispute that Sierra Leonean acted as a sound board for their road to democracy; which in real terms is their first truly known form of democracy. Just like Sierra Leone was the beacon of light for education, so should it continue to be the shining light in politics? Journalism has a central role to play. Some news outlets have been so blinkered that they have resorted to bare face flattery. As long as we remember that flattery corrupts both the receiver and the giver, the flatterer will live at the expense of him who listens to him. Adulation is not displeasing but can induce one to lie. We are all motivated by a keen desire to praise, and the better a man is, the more he is inspired to glory.
There is nothing wrong with praising others for their good deeds. President Koroma has done so much in so short space of time that he deserves all the praise he gets. I am not running to get my banjo to serenade him. Let's leave that for the conventions. This is more so when you compare how far we have come as a country in both international and national circles. From health, transportation, infrastructure etc. But if you ask the President today, he will be the first to admit that more needs to be done and that he is determined to do so. Unquestionably, there have been mistakes that could be corrected. These can only be achieved if highlighted. Highlighting such gaps should not be seen as opportunities to settle scores but for the general goal and good of the nation as a whole; not a "fraction of a nation". "Think not those faithful who praise all your words and actions, but those who kindly reprove thy faults" (Socrates); emphasis on "kindly". The highest praise for a person is to give them responsibility.
Journalism as a concept must serve as a barometer of society and thermometer of public opinion. To serve this purpose, the press needs to think of the general good. These writers should not forget that journalists are to politicians as lamp posts to dogs. Without telling you that the Pope is catholic, the political topography has been ridiculously reduced on tribal lines. The origin of Sierra Leone's political parties can be traced to tribal origin, using carbon dating technology. This is the 21st. Century and as a people, we need to fossilise and archive those tribal finds to the museums. We are still living witnesses to the stagnating influence such retrogressive attitudes can have on development. If my village gets street lights, I am not keen on whether it was APC, Slpp or PPP. As long as it was a Sierra Leone government. Those in question should remember that presidents reign for four years, and journalism governs forever and ever. Journalist should owe their loyalty to the people they aim to inform, educate and entertain; they never change. Politicians, political parties and ideologies come and go but the people remain.
I must add that this is not a blanket view of our body journalese. There are suggestively some bad apples there who need to go back to re-discover the reasons why they started writing in the first place. The Sierra Leone model is not perfect but by comparison, not many African countries can boast of the level of the freedom of press we enjoy. Try Zimbabwe for starters. Remember that a free press is not a privilege, but an organic necessity in a great society. Thomas Jefferson once said that "whenever people are well informed they can be trusted with their own government".
Let's use it, not abuse it; for if we do, we may be refused it.
Do something good for Sierra Leone today:
Just be a SIERRA LEONEAN; not Mende, Limba, Kono, Loko, Temne, Sherbro, Yalunka, Kissi, Fullah, Krio, Madingo, KRU, Vai, Koranko, etc.
Please turn the lights off; if you are the last man in the room…