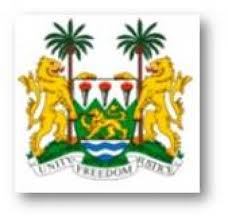 The attention of the Government of Sierra Leone has been drawn to a documentary programme aired by Al Jazeera English in its current series entitled "Africa Investigates". Government has critically reviewed the said documentary with a view to instituting a detailed investigation of the several issues raised that suggest a serious breach of the ongoing moratorium on the logging industry in Sierra Leone.
Government acknowledges and appreciates the good efforts of Al Jazeera in bringing these issues to the fore.
Government reiterates that the moratorium on the felling processing and export of timber remains in full force. Thus, Government emphatically rejects statements which are contrary to Government policy made in the programme by certain persons who are non-government functionaries.
In the meantime, the public is assured that Government will fully address the matters aired in the programme. In line with its accountability policy, Government will undertake additional stringent measures to forestall any future breaches of its environmental and conservation policies to protect and sustain the country's biodiversity.
At a special meeting at State House on 24th November 2011, the President reiterated government's national and international environmental obligations while emphasizing the need for maintaining the ban on uncontrolled logging.
Once more, Government wishes the public to know that any breach of the Law by any person, irrespective of status, will meet with the full force of the law.
The investigations by the Police and the Anti Corruption Commission on the issues highlighted are well underway. The public will be kept fully informed of progress.