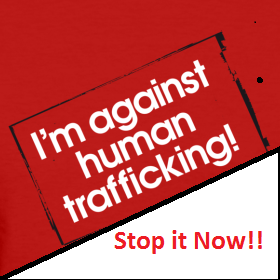 Even though the global economic meltdown is reflecting disadvantageously on poor communities including our beloved Sierra Leone, a situation that every patriotic Sierra Leonean should sympathize with regardless your current location, tribal, regional, political or religious background, some wicked men/women who have successfully found their ways into the western world in search of greener pasture are still making life worse for their compatriots at home as they continue to delude them into illegal immigration deals on the pretense that they can help them to acquire European visas in exchange of huge sums. The recent incident involved a very close relative of the Critique who didn't keep his mouth shut as he felt betrayed, fooled and double crossed upon by a fellow compatriot whom he thought was a true friend, a brother in Islam, a son of Sierra Leone who couldn't be quickly metamorphosed into the conman that robbed him millions of Leones.
We are not going to state names due to security reasons, but we think it right to mention the trickster's initials (IK) so that he will know that we are aware of him and stop this dangerous tricks immediately. IK is currently resident in no less than a country but Poland which is yet to be admitted as a full member of the European Union. Even the Polish citizens who are highly educated or well-trained are migrating on daily bases to wealthier EU states like France, Germany and Britain in search of better life. Poland is one of the fragile members of the SCHENGEN zone and it's yet to meet the rigid conditions of the Euro currency. It's currently using the Zloty which is 5.23 to 1 Euro and it's listed among the SCHENGEN countries with high percentage of unemployment. As such, its citizens are mostly doing dirty jobs in Germany. So IK's attempt to live at the expense of his vulnerable compatriots in Sierra Leone using confidence tricks might not be unconnected to his joblessness in Poland.
IK is using two different tricks – both stupid but rather convincing especially for a desperate Sierra Leonean who lack knowledge of the western immigration procedures: he promises them residence permit in absentia or send them invitation letters to enable them acquire Polish visas through the Ukrainian embassy in Guinea. He claims to have infiltrated the Polish immigration department in Warsaw and that his contact person is the one in charge issuance of visas and residence permits for foreigners who migrate to Poland. He normally requests Sierra Leonean passports plus a huge amount of money which, according to him, would be delivered to his contact person in the Polish immigration department and the visa would be issued in few days' time. The passports are sent through DHL or UPS in order to ensure confidential and speedy delivery; the moneys are sent through MoneyGram or Western Union. One could just imagine how much it cost to post a parcel from Sierra Leone using a special mailing service like DHL or UPS including return fees; how much Leones one needs to gather to make a thousand Euro deposit at Western Union or MoneyGram (the exchange rate today is €1 = Le 5,605.58); how many poor women and children a bread winner has to deprive in a poor country like Sierra Leone in order to meet Mr. IK's demands.
After several months of unsuccessful telephone calls and emails from Sierra Leone, IK felt insecure and decided to cater for some invitation letters using his Polish wife and friends as the guarantors which made it possible for the clients to acquire Polish visas from through the Ukrainian embassy in Guinea. But what he failed to realize was that the Polish immigration department is also aware of men like him and are working tirelessly to unearth his identity. They received his passengers at the airport who claimed to be tourists and gave them VIP treatment with the hope that their trafficker would show up. He never did, because he knew what would happen if he did. The passengers soon became the victims as they were all deported back to Sierra Leone via Morocco and their money went in vain.
As for those he promised the residence permits in absentia, he kept their passports and continue to ask them for more money. He even had the gut to use the notorious corruption word: a de pa pushan na de immigration office, as if he was dealing with one of the corrupt officers at Rawdon Street in Freetown. IK has finally terminated all contacts with the clients in Sierra Leone after he had successfully robbed them with confidence.
Fellow Sierra Leoneans at home, what I would like to make clear to you is that the Europeans doesn't grant residence permit to any foreigner in absentia except otherwise you have a very, very special case, and I doubt if you have one. As a normal traveler, you need a travel visa to enable you gain access into the country of destination for a limited period of time – mostly, the highest is three months. It's also a normal procedure that you are forced to land first in the country that granted you the SCHENGEN visa before going to any other EU country, and you are not allowed to apply for residence permit or political asylum/refugee status in any other EU member state except the one that received you upon arrival in the EU region.
With the above in mind, there are few questions you need to ask yourself before depositing your money into IK's account: if residence permits were available for sale as claimed by IK why are there thousands of illegal immigrants in the EU region? If this man was really sincere about helping others, why he didn't help his own family members first?
We have assigned one of our home based reporters to investigate IK's family background in Freetown while we continue to pursue him diplomatically here in Europe. A man like this shouldn't be let free as he has the potential to victimize many other innocent compatriots.
So Mr. IK, you are advised in your own interest through this medium, to return to your victims, with special reference to the one that is currently based at Mokanji – Rutile, the huge sum you ve carted away from him. Failure to do so would leave Critique Echo with no option but to publish your photograph, photograph of your Polish wife, and all other supporting documents we have gathered about you for the attention of the polish immigration department. You have been warned in your own best interest!!! Lonta…