By Winston Ojukutu-Macauley Jnr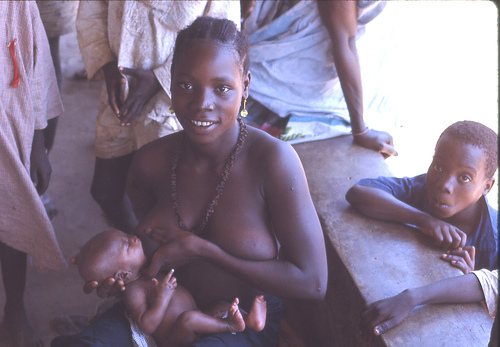 The slow pace or non-existence of justice and fair play in the judicial system consisting of judges, law courts, police, prosecuting officers, prisons, and social services, with the Supreme Court of Sierra Leone at its apex, and presently headed by a woman, continues to fail scores of women and children, particularly girls who are kidnapped, raped, trafficked, forced or dragged into early marriages, according to the Human Right Commission of Sierra Leone.
In page 55 of its 4th Annual Report of the Human Rights Commission of Sierra Leone, which was recently presented to the President and Parliament of Sierra Leone Pursuant to Section 24 (1) of The Human Rights Commission of Sierra Leone Act (Act No. 9) 2004, revealed that during the Human Rights Commission's (HRCSL) community engagement with the civil society and community leaders in district headquarter towns in the year under review, "early/forced marriage, emerged as one of the most persistent occurrence of gender-based violence in the communities."
"This was buttressed by UNICEF's survey on teenage pregnancy in Sierra Leone in 2010, which revealed that apart from school going girls, most people who became pregnant at teenage level were girls who had been forced into early marriage," the report stated.
Kadijatu Saccoh for obvious reasons was at first reluctant to talk in three weeks running until she was assured of protection.
She is by all accounts a reasonable and very balanced woman today, but she has had to fight and even abandon her family in Lungi to get where she is today at Tengbeh Town, trading in secondhand clothing.
"I come from a family of five sisters, and I watched each of my elder sisters disappear. They were taken out of school in Port Loko and sent to Makeni, Kono and Guinea and brought back as wives. When I was 15 my father, a Police Officer at the airport, showed me a picture of man who was coming from Makeni to take me as his wife. I was shocked, because I thought my father had changed especially when I was doing so well at school. I refused to marry him, and for that I was abused, physically and mentally-my elder sister Mariama told me I would give my father a heart attack, or my mum will be punished if I kept fighting and refusing to marry someone I thought was too old for me."
From time to time whilst trying to go to school, and resisting the marriage, I witnessed two of my sisters suffered horrific domestic violence. And each time they were hurt, my father, mother and aunties will go and talk to them. Every time the news reached home, I thought this time, they are going to rescue them, but instead they would go and lecture them about being better wives, whilst sitting there with broken ribs, swollen faces and battered spirits. "
"With no one to turn to and no place to run to for help, I decided for the first time to get a boy-friend; but that too was a bad decision, because he too ended-up abusing me and later raping me, when I refused to have sex with him at night when he came home drunk. And whilst raping me he will tell me, your father is a Policeman but nothing is going to happen. And with no family or friend to help me, I decided to find money to travel to Freetown," Kadijatu lamented.
Kadijatu Saccoh's story is not a unique one. Nor is it uncommon. Indeed, there is the story of Jariatu Bah, 17 years old, who is presently in hospital here in Freetown nursing her wounds from a beating she got after returning home two months of married life that turned out to be unbearable despite the wealth that was showered on by her rejected husband, a 43 year-old trader of Sani Abacha Street.
The Police are supposedly investigating this matter. According to Jariatu Bah, she has never experienced love growing up.
She told this reporter: "I was groomed to understand the rules. My house is an environment of fear, there is no such thing as contradictions between the independence and hope I was learning at school before being forced into marriage," she said, feeling very much let-down by her family and society.
Experts at UNICEF, CONCERN and other NGOs dealing with this issue told me that "these women and girls end-up feeling very lonely and sometimes very desperate." Christine Bradford, a Gender Based expert said "one of the major tumbling block is that teachers and police are afraid of interfering in this matter, always citing tradition and accusing us of trying to change their culture.
With cases like these still evident in our society, the Human Rights Commission strongly condemns early and forced marriages and calls on the Government and communities "to adhere to section 46 (1) of the Child Rights Act 2007, which criminalizes marriage of persons under the age of 18 years."
Meanwhile, Faith Alliance against Slavery and Trafficking (FAAST), a non-governmental organization, which works closely with community groups (Village Parents Groups) in over 38 communities nationwide, reported that 22 cases of human trafficking were charged to court in 2010.
According to the HRCSL, the FAAST report further revealed that 5 victims were trafficked out of the country (Liberia, Ghana/Nigeria, Guinea/Conakry and Ivory Coast) and 12 were trafficked internally.
And those 3 victims were killed (2 males, 1 female) during or after ritual activities and illicit removal of body parts.
One victim was re-unified directly with the family and 2 placed in shelter home for rehabilitation.
According to UNICEF, reported forms of child trafficking in an international context are known to involve labour exploitation, sexual exploitation, forced marriage, criminal activities, adoption, armed conflict and begging.