London based, Ethiopian born Artist, Photographer, African Costume and Jewelry Designer, Addishiwot Asfawosen's exhibition has brought the Ethiopian city of Arba Minch (Amharic for forty springs) and Fairfield House the former residence of Emperor Haile Selassie to prominence.
The exhibition initially opened in the United Kingdom has traveled to Amsterdam and Rotterdam in the Netherlands drawing critical acclaim.
Addishiwot took time out from her hectic schedule to conduct this interview
May 2nd, 2015 was a very special day for you because your Roots Ethiopian Photo Exhibition 2015 Tour came into fruition at the Fairfield House in Bath, England. Tell us more about the exhibition; is it about Ethiopian people, culture and of course Rastafari and reggae music?
This exhibition is an insight into the lifestyles and cultures that surrounded Arba Minch, Ethiopia. The title is Roots because this is where I was born and raised; my hope is that through this exhibition the viewer is able to get a glimpse of my roots through my eyes. Each picture tells a story of how people from a specific region conduct their lives. Collectively, the pictures show that irrespective of their individual cultures, everyone seems to flourish and communicate as though they are one; in harmony and good will.
How long did it take you to bring the exhibition into reality?
Addishiwot – It took me 3months from October 2014 to January 2nd 2015; this was the opening of my roots exhibition.
To curate an exhibition at the Fairfield House, the former residence of Emperor Haile Selassie while he was in exile is of significant proportion. What is the essence of curating Roots Ethiopian Photo Exhibition 2015 Tour at the Fairfield House?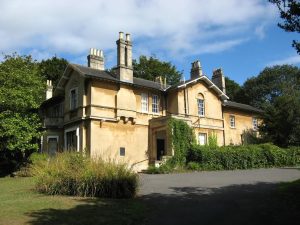 Addishiwot– Fairfield House, in Newbridge, Bath, England, was the residence of H.I.M Haile Selassie I, Emperor of Ethiopia, during the five years he spent in exile (1936–41). Following his return to Ethiopia, he donated it to the city of Bath in 1958 as a residence for the aged. Fairfield House was used as a care home until 1993, when new room size requirements made it unsuitable for such use. Since then it has been used as a day centre by a number of groups including the Bath Ethnic Minority Senior Citizens' Association, Age Concern, the Ethiopian Coptic Church and a Rastafari church. In 2014 a community group, Friends of Fairfield House, was negotiating a Community Asset Transfer in order to preserve and develop the House.
This exhibition is very special to me. As an Ethiopian woman I am honored to have my exhibition at the former home of the Ethiopian Emperor. It gives me great pleasure and I am very grateful to have this opportunity and I give thanks to Almighty God for helping me to utilize this chance. It goes without saying that the uniqueness of the title of the exhibition "Roots" is to remember my past because without roots there is no tree. My Ethiopian roots are so many, so deep and so strong that they hold the whole tree straight up and ever green.
Prince Michael Mekonnen, the grandson of Emperor Selassie attended the exhibition, was he the only family member of the Emperor who came to the exhibition?
Addishiwot– Prince Michael Mekonen and 15 of H.I.M family attended the closing of my ROOTS exhibition.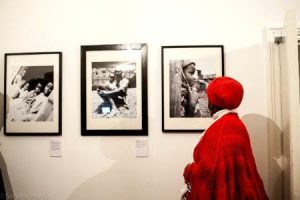 You also recently in June curated the exhibition in Amsterdam & Rotterdam, respectively. Are there any plans to take it to Africa?
I am ready to expose my work to a wider audience. I am now a resident here in the UK and I will continue to expand awareness of my Brands and my range of clothing and jewellery through Photographic Exhibitions in outlets across the UK, Europe and Africa.
To curate an exhibition takes resources (money), all kinds of logistics and time. But yet Roots Ethiopian Photo Exhibition 2015 Tour was free to the public. How can you afford it?
Addishiwot– my profit comes from the sale of my merchandise. I sell hand craft jewelry, clothing and of course my beautiful art work. I also have private investors who believe in my talents and support me in my work. They see my potential and want to continue supporting and helping me financially in the future.
Most Ethiopian names have meanings. What does your name Addishiwot means?
Addishiwot– Addishiwot, means "New Life". I am a self-employed Photographer, Jewelry, Clothing Designer and Manufacturer born in Arba Minch which is in the southern part of Ethiopia. I have always admired the abundant beauty of my motherland. Growing up there inspired me on a multitude of levels. I speak English, French, Spanish and Amharic; these languages are widely spoken in Ethiopia. There are 82 languages and 200 dialects in Ethiopia
Amesegenalew – Amharic for thank you!