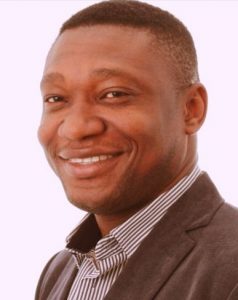 While glancing through my timeline this morning, my eyes ran into a very attention-grabbing piece written by someone I hold in high esteem, Dr. Julius Spencer. The piece was commented upon by dozens of concerned citizens but the most interesting comment which triggered me to engage my own keyboard, was written by Mr. Sidie Sheriff, another noble scholar who unknowingly inspired me about 16 years ago to do most of the  community development activities I'm doing today.
I first knew Dr. Spencer in July 1998 as Alias Joe Williams whose voice gave me and many other citizens hope, confidence and courage throughout the AFRC/RUF invasion of Freetown. I later knew him by his real name as a minister of multiple portfolios: Minister of Information, Communications, Tourism and Culture in late president Kabba's government.
And Mr. Sidie Sheriff? I first met him in the year 1992 at Mahei Boima Road in Bo, Southern Sierra Leone, campaigning as civil society activist representing an organization called Sierra Leone Awareness Movement (SLAM). By then I was still a school boy.
I later met Mr. Sheriff again at interagency meetings in Freetown while he was attached to the National Commission for Reconstruction, Resettlement and Rehabilitation which later metamorphosed into NACSA. I was a junior staff, Administrative Secretary, at the International Islamic Relief Organization (IIRO) which served as the leading agency for the then Grafton Camp. I was then opportuned to be taught by him some aspects of project initiation and implementation after he was invited to our Kissy Road office in Freetown by my Egyptian boss, Dr. Subhi Attah, to introduce key staff to project management.  The rest is history….
Meanwhile, the main purpose of this piece is not to glorify the two scholars and tell my readers how I respect them, but to outrightly object to the following portion of Dr. Spencer's piece which passively blamed unknown external forces for the current disunity in the Sierra Leone People's Party (SLPP):
"But you know, someone has been trying to convince me that what is happening in the SLPP is not entirely the result of internal wrangling and there is an external force at play here. He drew my attention to the fact that internal wrangling is not unique to the SLPP, but seems to have been manifested in virtually all the opposition parties. On reflection, it seems to me that there is a hidden hand at play working to ensure that there isn't a viable opposition that can pose a serious challenge to the ruling party at the next elections"
And the following commentary by Mr. Sidie Sheriff which directly suggested President Koroma as the purported 'external force':
"There is a strong view that the opposition is in disarray mainly because EBK has not unequivocally withdrawn his personal interest in the next presidency. The view is that he is using his wealth to divide and rule the opposition, which is a phenomenon that is common among African leaders who have transformed themselves into dictators. According to this school of thought, if the EBK factor was absent in the current affairs of politics, meddling through money would not have polarized the opposition. EBK is believed to be benefiting in three ways from his personal investment in a divided opposition: (i) smoothening the way for his attempted term extension project; (ii) swaying public attention from his regime's corruption with high scale and impunity, and (iii) diverting public attention from his high display of complicity in a number of pending human rights and homicide cases such as the KABALA youth killing by the police, the recent cold blooded murder of S.O. Williams etc. Sitting presidents who usually have no fear of repercussions when they leave power have no reasons to manoeuvre their opposers. That is why Kabbah made peace between a divided APC but Ernest is not leaving SLPP alone. Even inside the ruling APC there is now no political competition. While EBK has made himself into a decimal among cyphers, he has also made the opposition into a cypher among decimals. So both the APC and SLPP are being slaughtered by a one man ranger".
First and foremost, I must hasten to inform every reader that I'm writing this piece with a great disappointment and the excruciating pain is running down my spine as the above excerpts of the two scholar's views simply tell me that they don't have any meaningful suggestions, opinions or contributions that could bring the current stalemate in the opposition camp to an end hence to save our dying democracy.  As a young citizen with a great hope that Sierra Leone will be great one day with or without me, I have now come to realise that no intellectual or noble statesman is going to lead us to realise that dream. And that simply mean, if Sierra Leone is going to be emancipated from the wrath of poverty generated by a terrible political philosophy that is far deep-rooted in regional and tribal interest, we the young generation should be ready to take the string of our future into our own hands with less or no expectation of any meaningful contribution from our grey bearded men – professors and doctors.  
I can still recall one of my mother's logical Mende sayings: "Kpandei ὲ logaa-hun bi-ye-ya, ba ko-kwὲi Hamboi hun", meaning when your shotgun goes missing, do not search for it in the fish smoker. Unfortunately it looks like the two scholars are searching for the missing shotgun (unity in SLPP) in a fish smoker (in APC's camp) where no rational thinker can expect it to be.
It's a usual occurrence in many countries across the globe that ruling governments can try to sell their policies and ideas to the opposition behind closed doors. Even in the western world, particularly the United States, they call it lobbying.  In a poor country like Sierra Leone where everybody is using politics as a get-rich quick scheme of breathe-taking simplicity, I will agree with Mr. Sheriff and Dr. Spencer that the ruling party is buying out the opposition legislators in many cases. For example, when President Koroma came under sharp criticism for mismanaging the emergency Ebola response funds, he quickly set up what I called a kangaroo court presided over by the house of parliament instead of the constitutionally mandated bodies: Anti-corruption Commission and the real court of law. I want to believe that president Koroma did that because he had earlier shared some of the Ebola funds with all parliamentarians, 63 Million Leones each, according to reports, which everybody know were never used for the intended purpose. Never before has the parliament of Sierra Leone brought so much controversy and disrepute to itself, by acting as the crime investigator, the prosecutor, the judge and jury.  The ruling party might be playing many other unholy games with those hard-up and unpatriotic parliamentarians at the expense of the poor voters.
What I totally disagree with however, is the claim that president Koroma is responsible for the ongoing fracas in SLPP.  I don't just get it how President Koroma could hold the opposition at ransom if the opposition wasn't in disarray already. We all know that family strength comes from unity. There is the Creole adage that "how you sell you self na so the world go buy you".  So beside the manipulations in parliament, I only see two possibilities how president Koroma could tamper with SLPP: 1) send some undercover agents to vie for the flagbearership which is the most contested seat in the party, 2) interfere with court decisions regarding intraparty cases that are being brought to the court. But the truth is, none of those scenarios is possible in the presence of unity and sincere commitment of the party hierarchy to work for victory.
It's no secret that both APC and SLPP are tribal and regional based political groupings. With this in mind, if President Koroma has to send an agent to vie for the SLPP flag with real impact on the national vote, he/she has to be a real Mende. And the frontrunner contenders among the Mende's who have been at loggerhead for years are John Benjamin and Maada Bio. So may I ask which of the two is working for Koroma's interest? Let us suspect John Benjamin for argument sake. If Koroma had sent Benjamin to cause disunity in SLPP, why with the mandate to attack Bio alone even though SLPP could win an election without him? Similarly, Dr. Kandeh K. Yumkella suffered protracted humiliations including physical attacks and oral vindictive by known Bio supporters who questioned his membership of the party for years. The more the pro-Bio judges questioned Yumkella's identity and integrity, the tenser the fracas became. Who was working for President Koroma in this case then? Bio or Yumkella?
Development theories have thought us that it's easier to solve social problems when the objectives of our projects directly address the underlying causes of such problems. So if our political elites really want to do SLPP and its supporters anything good, they should start looking at the underlying courses of the fracas and not only its impact.  Even when we go far back in history, we could see that all SLPP's setbacks came about when few individuals tried to possess the symbol as a family legacy.  
We have seen disgruntled SLPP members teamed up with Charles Margai to form PMDC; we saw disgruntled SLPP members campaign for APC to win 2012 elections; we have seen SLPP members blockading each other's entrance into the party's head office in Freetown; we have seen SLPP hierarchy meeting in secluded corners and taken eccentric decisions to expel those they don't want; we have seen SLPP hierarchy challenging decent and valuable memberships including that of Dr. Kandeh Yumkella; we have seen SLPP hierarchy elect and deselect each other… the list is endless.
Where is President Koroma's fault in all that? Did they consult him ever? Did he sign any of the grudgeous, egoistic and tribal blooded documents signed at those meetings? I'm getting angry…
While I'm not in the position to outrightly judge or vindicate anyone, I strongly believe that greed, selfishness and ego are the major courses of the ongoing fracas in SLPP, but president Koroma and his administration are not. Because I'm yet to see the Koroma's government filing any case against SLPP. We all know that even cases involving capital crimes, the high court shall never judge and decide them without a plaintiff. Which means a president Koroma manipulated judge can never delay or misjudge an SLPP case without being filed first by their own comrades.
A sentence in Mr. Sidie Sheriff's paragraph reminded us about an instance where late President Kabba made peace among a divided APC. Yes, in deed president Kabba did that but not with the intention to help them claim election victory. Everyone may agree with me that apart from the SLPP convention which declared him as flagbearer, President Kabba never faced any real tough opponent at elections throughout his leadership. His first real challenge against a political opponent was with Kerefa Smart of UNPP which was quickly quelled down by late Honourable Taimu Bangura of PDP who unequivocally saved the situation in the name of national peace. The second election in the year 2002 didn't need a sorcerer's prediction because even frogs in the ponds were singing SLPP.  I therefore view his gesture to forester peace in the then opposition APC camp as just a cunny way of adding another boastful feather to his own cap to be seen as the most democratic leader in our history.
What makes a good chef in a Greek restaurant is the recipe, which is why they don't share it with anyone.  My mother once told me that the most effective methods she used to win my father's heart in the midst of dozens of rivals were cooking and dressing codes. In her situation, whenever her mates cooked or dressed badly, she took a step closer to the man using her delicious native sauces and dressing codes. Therefore, to expect President Koroma to forester peace in the SLPP would be tantamount to sharing a recipe and dressing code with his own mates.  No rational thinker should expect APC to aid SLPP right now when both of them are expecting the poll soon. If my single vote was going to determine the outcome of next elections, both APC and SLPP would have a 50/50 chance because I would be voting with a closed eye, hence I'm yet to spot any difference between them. But what reduces SLPP's chance to only 10% is their belief in the fallacy that our people are going to vote SLPP in their millions simply because APC has failed to save them from the wrath of poverty, and therefore, whosoever leads the palm tree choir is going to be the next president of Sierra Leone. This is wrong and dangerous for our country's future stability. The most terrible ailment which is speedily eating into the flesh of our democracy is the lack of a serious alternative devoid of tribe, region, ego, avarices and parsimony.
How can we believe that SLPP as an opposition party has any winning strategy after they have spent complete five years only at each other's throat? When are they going to regroup and reunite for a formidable victory? Some political pundits are also forecasting post-convention tsunami that might not even leave the party with a single symbol.  Because it's quite obvious that if they are unable to solve their differences now, results of the convention might even worsen it.
I therefore held president Koroma responsible for the abysmal performance of our economy; unprosecuted corruption cases; hike in youth unemployment; aggressive response of the security forces to disgruntled youths etc. but I don't think it fair to blame him for the SLPP fracas. I rest my case…