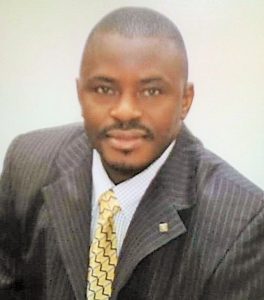 Watching the AYV television from the Diaspora seems very encouraging and interesting these days. In fact, the station has made millions of Sierra Leoneans to feel at home as they are now accustomed to current news and developments in the country.  My kudos to the management and staff working tirelessly to bring Sierra Leoneans together in their pursuit of objective and unbiased news coverage.
The AYV television station has captured the minds and hearts of Sierra Leoneans, especially as a sequel to the eventful scenarios preceding the forth coming elections.  The programs, personalities and news being covered seem to form a threshold of probing our politicians whose task is to serve humanity. 
The recent interviews of some of the front runners for the highest seat in the land has left millions convinced or unconvinced of the right flag-bearer to clinch the presidency.  As the station continues to unravel the shell surrounding some of our politician's inadequacies, it reminds me of the Robert Muller investigation in the United States.
Robert Mueller was appointed to serve as Special Counsel for the United States Department of Justice. In this capacity, Mueller oversees the investigation into any links and/or coordination between Russian government and individuals associated with the campaign of President Donald Trump, and any matters that arose or may arise directly from the investigation. Though, the AYV is not probing any of the politicians on the grounds of allegations but  the opportunity for Sierra Leoneans to assess, evaluate and determine their choice as a result of their individual presentation of issues have empowered the citizens to know where some votes are going to be cast.
Sierra Leoneans are not used to listening to debates or their politicians articulating their views, policies, opinions on issues, rather, most of the youths are used to being drugged to dance or use invectives on opposing political camps. So when AYV starts engaging the politicians, it is beginning a new chapter in the political dispensation. As I watched the live debates of the leading presidential flag bearers on AYV, many questions ring through my spine.
Living in the west and watching the impact of debates and interviews, it plays a huge impact in decision making. During the presidential debate between Mitt Romney and Barack Obama in 2012, there was one in which Barack Obama did very poorly and it took many Independent voters to rethink before casting their votes for Barack.
My main focus of this article is to see the impact of the debate with Dr. Samura of the APC as he is one of the newest kids on the block. The interview was the first major national one hosted by AYV and you can expect the response from the country. The country waited to see the Technocrat, Pragmatist and Senior Civil Servant as the diehard APC supporters would want one to believe.
Having listened to Maada Bio, Yumkella, Kamarainba espousing their policies and their vision, Samura's interview for me was worth watching.
Dr. Samura is an intellectual in his own right. He seems to be a quiet, modest and humble. His interaction with all the three governments including a military junta has added pedigree to his resume. It is extremely important for a civil servant to attain such a higher heights during tough times without being accused of corruption. His mantra to work from the back and escaping the praise has earned him tremendous respect among peers. His signature as the architect of institutions like NASSIT, NRA, and Agenda for Change and Prosperity will be a tremendous asset to the country.  The transition of a technocrat evolving into a main stream politics with slander being the focus will be tough for Samura. Unlike his previous job description where he deals with decency and modesty, he is entering a field (politics) where crude, hard and the worst will happen on a daily basis.
However, the interview with Dr. Samura was an eye opener to many Sierra Leoneans over the world. Dr. Samura seemed frazzled; he didn't have a good time during the interview. His head was down when the moderator was talking, his responses were halting at times, he often nodded or smirked when issues of his academic credentials and rape was mentioned. None of these were by themselves huge moments but the totality suggested a candidate who wasn't terribly comfortable.
Dr. Samura didn't get his talking points in: If Dr. Samura had displayed his PhD credentials in view of the country and inform the apprehensive citizens that 'I don't belong to the class of politicians whose main goal is to tarnish people, rather, I am a new politician with a new focus of continuity and introducing my own agenda for the country'. Samura seemed predisposed with not engaging too much with the people of Sierra Leone on his academic credential. He appeared dismissive and quoted a newspaper for reference. As my catholic priest in Jaiama Sewafe would say, "A man's best servant is himself".
The expectation was extremely high: There's a reason the campaigns spend so much time lowering expectations for the interview. The selection of Dr. Samura was surprising and the people are eager to hear his message and vision for the country. With the bar relatively low for some candidates, it was that much easier for Samura to explain in detail his participation in moving the country forward. His resume is so rich that short lettered words were not sufficient to convince independent voters.
Basically, all elections in which an incumbent is seeking reelection revolve around a simple question: Are you better off than the other party? And the only way to answer that question is to look back at what the incumbent has done. To his credit, Ernest Koroma has done remarkable achievements in certain areas of his governance and this need to be made known to the people and the urge to improve on it. Partisan divisions in assessments of presidential performance, for example, are wider now than at any point going back more than six decades, and this growing gap is largely the result of increasing disapproval of the chief executive from the opposition party. His message of clean and decent politics must be his watchword throughout his campaign.
The rise of digital tools and social platforms has also helped bring about profound changes in the country media landscape. Sierra Leoneans today access information, get news and engage with politicians in new and different ways than in Kabbah's era, a trend underscored by the political success of Kamarainba, whose frequent use of face book to communicate directly with supporters and detractors. Samura has to build a good communication team that will sell his agenda and not every jack and Jill talking on talk shows on behalf of the party.
While the 2018 election may be one for the history books, looking ahead requires equal measures of caution and humility, particularly when it comes to politics and public policy. It remains to be seen, for example, whether Maada Bios' free education, or Yumkela's message of new hope and change, or Kamarainba's message to women empowerment will resonate with the populace.
The problems or challenges facing this politically fractured nation seem endless, from unemployment, lawlessness, poor educational facilities, financial insecurity feels out of reach to many Sierra Leoneans. Today, far more people are optimistic than pessimistic about life for the next generation of Sierra Leoneans, as the political theater is now set for new politicians.
It is tempting to say that the pace of change in Sierra Leone has never been greater, or that 2018's election is of greater consequence than others. As significant as the current moment of transition is, however, only the passage of time can reveal the trends that will truly have lasting importance.