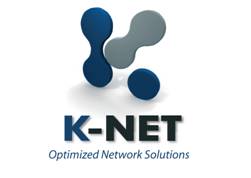 ACCRA, Ghana, February 1, 2013/ — K-NET (http://www.knetgh.com), a leading African telecommunications company offering triple-play voice, data and video services across sub-Saharan Africa, is pleased to announce the launch a new range of broadband Internet service packages which offer businesses and consumers unrivalled levels of performance and value for money. These services are available anywhere and everywhere throughout 16 West and Central African countries, from the most densely-populated urban areas to the most sparsely-populated rural locations.
A complete range of service packages is available, designed to meet the wide range of needs and budgets from small businesses and consumers to large enterprises and heavy downloaders.
– The new entry-level CONNECT packages are designed to offer very reliable and very high performance business-grade Internet services at retail pricing starting from just $30 per month with download speeds of 1Mbps.
– The top-of-the-range PREMIUM packages are designed to meet the connectivity needs of the most demanding Internet users, with download speeds of 8Mbps and peak-time download volumes of up to 100GB per month.
All the packages offer unlimited download volumes during off-peak hours. No matter which service package is selected, K-NET delivers the most reliable Internet service available on the African continent, with a service availability of 99.7%. K-NET provides local sales and after-sales support across the whole territory to ensure the highest levels of customer support.
K-NET operates a comprehensive structured Partner program which offers qualified Partners with best-in-class levels of technical and sales training and support, together with a 50/50 revenue share. Partners can quickly build substantial recurring monthly revenue streams by growing their subscriber base within their region. To find out more about becoming a qualified partner, contact K-NET at partnerprogram@knetgh.com.
The new broadband Internet services from K-NET are available anywhere in Nigeria, DRC, Ghana, Cameroon, Ivory Coast, Guinea, Benin, Rwanda, Burundi, Sierra Leone, Togo, Central African Republic, Congo, Liberia, Gabon, Equatorial Guinea.
About K-NET
K-NET (http://www.knetgh.com), headquartered in Accra, Ghana is a leading African telecommunications company serving the sub-Saharan African region. K-NET supplies major multinational and national corporations with wide area network (WAN) services and large and small enterprises and consumers with broadband Internet access. K-NET also is a leading provider of digital TV and radio broadcast services across the region from its state-of-the-art teleport and data centre located at McCarthy Hill in Accra, including both contribution and direct to home (DTH) satellite TV broadcast. K-NET's platform for digital TV delivers H.264/MPEG4 content using the DVB digital standard across sub-Saharan Africa.