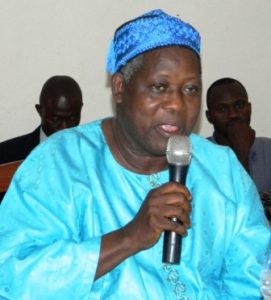 When the wrong head plunges into the right hallucinations every story becomes reality. Ironically, stories can only sound real to "intelligent" readers when they entail some degrees of truth.  The purpose of this piece therefore, is neither to defend or offend mayor Kelfala nor to support any of the allegations made against him by the APC's Deputy Internal Affairs Minister, Ishmael Koroma, and his mouthpiece, Sierra Leone Daily Mail. I just want to articulate the truth…
As a matter of fact, due to very personal reasons, I don't have any closed relationship with both Mayor Kelfala and Ret. Major Ismael Koroma.  But as a born citizen of Kenema municipality and tireless development volunteer who wants to see positive social changes in my own locality, I can categorically state in every forum that the inhabitants of Kenema city are currently living the worse life ever in the country's history. And that, according to my journalistic observations, has everything to do with the political mismatch between APC and SLPP. What I can't endorse without an in-depth investigations however, is vilifying mayor Kelfala and labelling him (alone) as the underlying cause, as proclaimed by Ret. Major Koroma.
I expect every peace-minded compatriot to put aside the Paopa, KKY, Whue Whue differences within the SLPP camp and start seeing the social and infrastructural underdevelopment unleashed by the ruling APC upon the east and southern parts of Sierra Leone as a penalty for their intermittent support for SLPP.  And mayor Kelfala, among countless others, in his defiance against the situation has not been helping the ordinary voter either.
We witnessed it shortly after the last elections when the solar mechanised street light was introduced in government handpicked areas across the country, the late resident Minister of east, William Juana Smith allocated it in Kenema based on party affiliations. He planted some of the poles in spontaneous areas he perceived as APC strong holds within Kenema including his own compound, completing depriving most-deserved spots like schools and Peripheral Health Units (PHUs).
Again, during the past Ebola outbreak, APC allegedly allocated to Kenema only 60 to 70% of the emergency Ebola Response Funds allocated to other districts in the north even though the district was permanently besieged by the killer disease.
Again, when Victor Foh was unlawfully handpicked by president Koroma to replace the lawfully elected Vice President, he allegedly stated it openly during his first visit in Kenema that roads crisscross the city are unmotorable because the inhabitants always voted wrongly. This simply implies that his own government does not consider the spirit of democracy which emphasises freedom of political conscience and opinions. The inhabitants of Kenema are being deprived from much needed infrastructural development projects simply because they speak Mende and live in opposition stronghold.
As for His Lordship Mayor JS Kelfala, shortly before he was elected mayor of Kenema municipality, he began paving and refilling potholes in the rugged streets across Kenema with his own money as a campaign strategy.  He then promised do better if elected. Few days after his election as mayor of Kenema municipality, he introduced a very radical reformation in the entire city council which left many corrupt duty collectors jobless, signalling his readiness to fulfil his election promises.  After few months however, all the great dreams vanished into the thin air and since then we have not yet seen anything to tell home about.  The only topical issue we have witnessed about his administration are his intermittent oral challenges to APC government and supports for SLPP in the name of Paopa. Yes, everyone knows that JS Kelfala was elected on SLPP ticket but his open support for Paopa is absurd. He has right to his own political opinion but it's wrong to introduce it in the council administration especially when his own party is languishing in opposition as a result of intraparty fracas and abhorrence.
We also know that Mayor Kelfala's jarring relationship with APC has negatively reflected on every year's council budget from the central government.   
It's generally believed that the mayor has left streets crisscross Kenema untouched with the hope of defaming APC in a community that it's already infamous. Unconfirmed sources have anonymously told me that Kelfala own or has access to heavy duty machines such as Caterpillars which he could have simply used to pave, at least, the main roads across the city. Unfortunately even the road leading to his council office has become a death trap for complete three years now. As a former Executive Director of Sierra Leone Road Transport Authority, the Kenema residents expected more from him.
The untrained and inexperienced journalists who are biasedly plunging their inquisitive noses into the above political web are only doing themselves permanent harms. The case moulded against Mayor Kelfala sounds like findings of an investigative journalist backed by someone desperate to gain personal gratifications and aggrandizement.
My professor told me that: "Investigative reporting is the art of unbiasedly seeking to gather vital facts which someone wants supressed. It seeks not just the obvious informants who will be uncontroversial, or economical with the truth, but the less obvious who know about disturbing secrets and are angry or disturbed enough to divulge them in the interest of the general public".
So if the Kenema journalists are not really working on grudges and are sincere enough to divulge secrets in public interest, every clever reader would like to have the following questions answered:
is Kelfala the only known public servant that awarded contracts to his siblings in this country?
if no, how many of such servants have been investigated and prosecuted over the years?
how much funds did Kelfala received over the years from the central government?
how much was allocated to other cities across the country?
was the allocation process genuine?
did Kelfala's sibling properly execute the contract?
how many of such contracts have been properly executed on other cities?
Kenema's infrastructure is very bad, who or what is responsible?
An investigative journalist should be ready to go far beyond the horizon to prove facts and not just express desperation to disgrace someone in order to win yourself a title. Why they didn't take their findings to anyone else but Ishmael Koroma who infact, by bureaucratic principles, is unfit to interfere into the said matter hence it has nothing to do with Internal Affairs.
As a nation creeping in the ash and debris of poverty, what we should be all praying for is a miracle from heaven which shall completely wipe off regionalistic and tribalistic politicians from the Sierra Leonean political landscape for the sake of peace and sustainable development in our country.
The allegations cooked against Mayor JS Kelfala by Ret. Major Ishmael Koroma and his journlist friends is therefore a war on the opposition SLPP, not only Paopa, and it can be cooked against anybody else who is perceived as non-ruling party sympathiser.  This is an attack on democracy. I rest my case