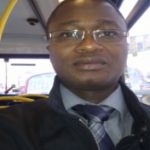 Tamba Baa Gborie
an Angry Kono Descendant
It's high time we stand up for our district. Few days ago someone said, "We have suffered a lot from the rebel war, so politicians should not use us like a piece of meat fit only for the cooking pot, to achieve their goals". The rebel incursion in Sierra Leone is history and no one desires the recurrence of that event, therefore we should start protesting right now by showing the authorities the way we feel about the present political atmosphere in our district.
According to sources, the burial service of one Finda Gbondo, was to take place in Koidu town, after her remains was accompanied by several dignitaries, from Freetown to Kono. Among the dignitaries were the Minister of Internal Affairs Musa Tarawallie, Diana Konomanyi and entourage backed by a fully armed police convoy. The convoy left Freetown on the pretext that they were attending Miss. Gbondo's funeral. Whilst in Kono, the funeral service of the young lady was hijacked and transformed into a political convention by Diana or Lady 'D' as she is commonly known. She presented Musa Tarawallie to the people of Kono as her preferred choice of candidate to partner Earnest Koroma as his running mate in the 2012 general election. The meeting which was a burial service to give the young deceased a befitting send-off, later descended into absolute chaos. How could anyone hijack a burial service for self-aggrandizement? Diana will never in a million years behave the way she did if the deceased was a member of her own family. In the midst of the despair, fear creeps in raising suspicions among the Kono elders and the youths that Diana had an ulterior motive.
She hugged and shakes hands with sympathisers shedding a 'crocodile's tears' betraying the trust the people had embedded in her. Habit is like a smoke you can never conceal it for too long, such is the case of Diana, for pretending to be the saviour of the Kono dynasty. Her behaviour throughout the burial service of Miss. Gbondo indicates to us that her priority lies in her insatiable quest for power. She misjudged the event, and her actions came back to slap her in the face culminating in the exchange of gun fire and stone throwing between Musa Tarawallie's security personnel and the youths of Kono. The expectation of the people of Kono was to mourn their deceased and not to talk politics. It was an ugly scene, which will hunt Diana for several years to come.
From time, the chiefs of Kono are always notified in advance by party executives of any political party convention to be held in the district with the aim to maintain party protocols. But with the new political clown in the APC party, Musa Tarawallie, the self styled darling minister of Earnest Bai Koroma, a man that is yet to return to the classroom to complete his high school education, has a different opinion about party protocols.
Though there are exceptions to every rule, but where a party's protocols are ignored and it reputations being muddied, it integrity will be questioned by many. In order for the party to continue maintaining a clean record it should unsure discipline within its rank and file to the highest standard. It is therefore sufficient to say that the APC party should come down heavily on Diana and her political stooge, Musa Tarwallie, and teach them a lesson for abusing the party's protocols.
Diana is one of us and I mean no malice in highlighting the concerns of the district about her appalling approach to our chiefs and attempting to create an atmosphere of unrest in the entire district. She is a proverbial frog that no matter how you sit her on a golden stool, she will always jump off into the pool where she belongs. There is no pretence here the young lady is a disaster in the making. She appears to be intoxicated with her position albeit the fact that it is the people who got her where she is now, yet she loathes them. Her leadership is marred by disrespect and putdown of the chiefs of Kono. As a decent people we expect our representatives in all spheres to project a good image of our district which is sacrosanct to our traditional values. If our leaders cannot up keep these standards then they are not fit to lead us by any means. To hush the situation now and issue an apology on behalf of Diana will not help, unless her little ego is defused otherwise we are in for very long haul.
From what she and Musa Tarawallie demonstrated in Kono and Sierra Leone at large, requires a lot of questions. Undoubtedly, they have a motive; except that motive is established we can precisely accuse them of disrespecting Kono traditional chiefs and undermining the peaceful atmosphere the district is experiencing since the end of the rebel war. In addition, we can frankly say that their action is an attempted coup plot to over throw both the APC party and the government of Earnest Bai Koroma with intent to implicate the chiefs of Kono in their wayward activities. This is not a hate campaign but attempts to stop Diana from dragging our land into political strife. People like her, are the ones we want to weed out for the common good of the district.
Where does this little ego of Diana and Musa Tarawallie starts and where will it end? Kono is not an easy picking to bolster anyone's political ambition in the absence of moral values and basic tenet. If Diana and Musa so care, and are having an affair of their life time that's good for them, but it is unacceptable to use Kono as a makeshift for their political love making nest to cover up their actions. That been said, events in Kono have cast doubts over the politics of the entire country. The question people would love to ask is whether the likes of Diana and Musa, with no formal education should be allowed to hold any public office that requires some formal education. The argument here is that Musa Tarawallie, the half baked politician, a small time crook and an ex-rebel, has thrown the gauntlet by inviting our people to war. What is certain is that he is not going to have it in his own way by intimidating our people to change their stance in terms of politics come 2012 general elections; neither will he succeed in his relentless pursuit to ascend the pinnacle of power under the auspices of the APC party.
I regret that mud had to be thrown on the reputation of Musa Tarawallie, but he deserves it irrespective of him being a Minister. He is not fit to share the same platform with our chiefs never in a million years. On the same token, I duff my hat to the Kono chiefs who in their stride stood tall and high going through the required discipline as academics, so for a buffoon like Musa should not speak to them as he deem fit. I quite understand that these days there is a thin line between politics and education, save for modern politics, politicians need at least some form of formal education, not necessarily a degree.
I pity Musa Tarawallie for going around blowing his own trumpet as the running mate to Earnest Koroma. The president will be blind to reality to select an ex- rebel, a small time crook and a semi literate as his running mate. By doing so will bring about the down fall of the APC party. Of course Sierra Leoneans are aware of the mistake the SLPP party made by electing Maada Bio to lead them. I believe Earnest Koroma has learned a lot from the SLPP party's mistake, APC will not want to spend their precious time defending the indefensible in this case Musa Tarawallie an ex-rebel.
As events on the ground unfold, the reality is that Diana's actions and her behaviour in the district from the time she assumed the position of District Chairperson is always being a focal point for argument. If the tide of change was going to hold, it would have to be in conjunction with the chiefs but for now the chiefs have shown Diana and Musa Tarawallie a red card that will sooner or later account for their political demise. Diana's action together with Musa is nothing short of a coup d'état intended to incriminate the chiefs of Kono in their dodgy arrangements. People wonder how Diana would want to be remembered, a villain, a dissenter or an activist? No matter what grudges she may have against our leaders; it is not enough for her to drag the district into chaos. At the moment Kono is looking forward to development purposes, which supersedes every personal grudge and political party affiliations.
And to Musa Tarawallie I say keep out of the private issues relating to Kono. Nobody needs your input in the private affairs of Kono. No one understands how you got involved with Finda Gbondo's burial service when you have no link with her. You and your partner in crime, Diana will not use Kono anymore like a 'political football' to kick and dump whenever you want to. This is just a tip of the iceberg, you are warned, a word for a wise is quite sufficient.
Let me hasten up to hammer home, the APC party should not ignore the present issue on the ground relating to Diana, Musa and the burial service of Miss. Finda Gbondo. From various schools of taught there is more to it than just a funeral service. I will urge APC party, stake holders and party stewards to once again critically and openly examine the issue, I believe their answer will point to one direction and that is an attempted coup d'état which requires an immediate arrest and detention for questioning.
To every member of Kono association worldwide we have to decide now whether to stand up and speak on behalf of our land and stop Diana and Musa in their stride to create an atmosphere of political turmoil in our district. Once again I conclude with the quotation "We have suffered a lot already from the rebel war so politicians should not use us like a piece of meat fit only for the cooking pot, to achieve their goals" To finally put matters to rest these two people must be taught a lesson for breaching party protocols and making mockery of the dead.
Tamba Baa Gborie.
London, UK.
N/B:
We wish to hereby admit that we did some minor spelling, punctuation and sentence order corrections on the above plot, but all paragraphs, sentences and words remained the same. Therefore, we hereby disassociate ourselves with the entire piece since it only express the views and opinions of Mr. Tamba Baa Bgorie who is not a member of our Editorial team