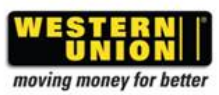 Western Union and USAID Invite You to an Online Press Conference on Tuesday June 26
WASHINGTON, June 25, 2012/ — Following the African Diaspora Marketplace II held on June 22-23 in Washington, D.C., Western Union and USAID invite you to an online press conference on Tuesday June 26.
Around 40 entrepreneurs will compete for an investment of up to US$70,000 in their business at the African Diaspora Marketplace (ADM) II (http://www.diasporamarketplace.org). The marketplace competition showcases promising and innovative ideas for businesses that can create employment and strengthen trade in emerging markets in sub-Saharan Africa. The program also supports U.S.-based African diaspora members in giving back to their home communities.
The ADM II is a collaboration of the United States Agency for International Development (USAID), the Western Union Company and the Western Union Foundation. It is one of the few public-private initiatives to harness the knowledge and resources of U.S.-based African diaspora and other entrepreneurs to address poverty through small-medium sized business (SMEs). Winners receive up to US$50,000 in matching grants and/or technical assistance valued at up to US$20,000 (US$70,000 total investment per awardee).
The ADM II is jointly funded by USAID, the Western Union Company, and the Western Union Foundation. Other contributing partners include Ecobank, George Washington University Center for International Business Education and Research, the Tony Elumelu Foundation, the U.S. Department of State and Irv Barr Management.
Join us for the online press conference to speak with Aida Diarra, Regional Vice President North, Central and West Africa, Western Union and learn more about the initiative.
REGISTER: http://www.apo-opa.org/application/?vc=WU
Date: Tuesday, June 26
Time:
• 0700 – Accra, Bamako, Dakar, Freetown, Monrovia
• 0800 – Abuja, Luanda, Kinshasa, Porto-Novo
• 0900 – Abidjan, Johannesburg, Kigali, Lusaka, Maputo
• 1000 – Addis Ababa, Dar es Salaam, Entebbe, Nairobi
Where: Online (Log-in details will be sent to all registered media prior to the online press conference)
How it works: This service is FREE and only requires a computer connected to the internet.
Technical contact: +41 22 534 96 97 – sec.sg@apo-opa.org