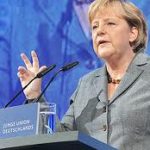 Two German men who disappeared in Afghanistan last month have been found dead, officials in Parwan province say. The pair vanished near the Salang Pass, north of Kabul. Both men are said to have been working for an aid organisation.
The two men died of bullet wounds but it is not known who killed them.
The Salang Pass is generally considered quite stable but there were fears the men had strayed into another valley, which is less secure. Afghan officials suspect the men, who had been travelling without a local guide, were abducted by the Taliban in the neighbouring Ghorband valley.
The pair disappeared on Friday 19 August. They told their driver they were heading into the mountains and when they failed to return he raised the alarm.
Germany's Foreign Minister Guido Westerwelle said on 23 August that there were "indications that they may have been the victims of kidnapping."
Their bodies were found under a large boulder 4km (2.5 miles) from the south end of the Salang pass, Parwan's governor Abdul Basir Salangi is quoted as telling the Associated Press news agency.
The bodies were being transported to hospital in Charikar. The provincial police chief said an investigation was ongoing. The Salang Pass is a major route through the Hindu Kush mountains and connects the Afghan capital, Kabul, with the north of the country.
Parwan is one of the safest parts of Afghanistan but it is not without risk, says the BBC's Quentin Sommerville in Kabul. The Taliban have a number of safe havens there and criminal gangs operate in the area.