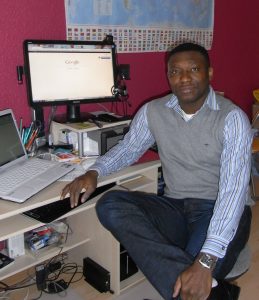 Dedicated reporters, freelance contributors, regular readers, I wish to take this opportunity to apologize to you all for not updating this site for weeks. The reason is that I was busy with some important jobs in Nyawa, Nogowa and Malegohun chiefdoms in Kenema district – eastern Sierra Leone where, unfortunately, I had no access to a proper internet facility throughout the period under review. I was able to subscribe to Sierratel and Airtel internet facilities though, but both couldn't serve the purpose since their download/Upload speed didn't allow me to even access my Control Panel talk-less of publishing a single article. The lack of power supply was also another factor.
Two of our freelancers tried to do the job based on a brief technical orientation on telephone, unfortunately, they couldn't properly digest the sophisticated Control Panel of the CMS we are using.
I therefore take full responsibility for any inconvenience you might have suffered as a result of this long period of silence since most of you depend on Critique Echo to keep you updated about important news, opinions, events and analyses about Sierra Leone.
We will start bringing you the latest news, opinions, events and analyses about Sierra Leone right from the German federal capital of Berlin, starting from 12:00pm tomorrow in German time.