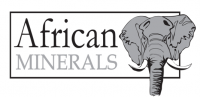 President Dr Ernest Bai Koroma on Tuesday 20th May extolled the achievements of the Executive Chairman of the African Minerals Limited, Gibril Moseray Fadika during an award presentation ceremony at State House, Freetown.
"Let me congratulate Mr. Fadika for making all of us as Sierra Leoneans proud. We believe that in a moment like this when somebody comes back home with laurels, somebody comes back after having achieved internationally; the achievement is not limited to him alone.
It is an achievement for every Sierra Leonean," President Koroma said, and further maintained that when a citizen achieves national status in his/her endeavours, it is not about that person anymore. "It is now about Sierra Leone. It is now about our support to ensure that he sustains the kind of momentum that he has shown that has given him this recognition".
He described the award conferred on Mr. Moseray Fadika as a motivation for young people, and added that such things are happening today in Sierra Leone because of the kind of leadership provided by his government to ensure young people think big as well as the space created for the private sector to thrive. "We all know that the future of the world is in Africa. But it will not happen if we continue to be laid back.
It will only happen when we go out there and work hard. When we use our initiative, when we use the drive in us to transform the natural resources we have, the agricultural potentials we have, the touristic potentials that we have into a value that will bring in dividends and improve on the quality of life of our people. I believe that is what Mr. Fadika has been doing," the President stated.
President Koroma also assured Moseray Fadika and all indigenous private sector players of government's support so they can do more and position the sector as an engine of economic growth.
"Yes! We have to help Sierra Leoneans but we must also rise to the occasion," and urged business people to have value for money and respect contractual agreements. "When a contract is given, let it be done within the record time. That's makes a difference between a hustler and a businessman."
According to Moseray Fadika, it wasn't a coincidence that he was chosen among millions of Africans for such a prestigious award as the Best Entrepreneur in the continent.
"I will be remiss if I fail to recognize the encouragement and all what you have done to ensure that all what we are doing becomes a success story. And this success goes to His Excellency, President Dr Ernest Bai Koroma, to the Government and People of Sierra Leone, to the Board, management and staff of African Minerals Limited," he said.
It would be recalled that the Executive Chairman of the African Minerals, Mr Gibril Moseray Fadika was awarded the Africa Entrepreneur Award for 2013/2014 by the African Economic Builders on 30th April, 2014 in the Ivorian capital, Abidjan. He was awarded alongside other awardees like Rosa Whitaker, Chief Architect of the African Growth and Opportunity Act (AGOA) and President of The Whitaker Group.