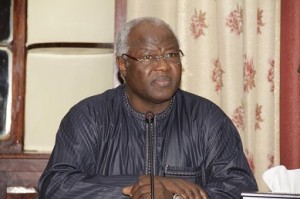 A lecturer (name withheld due to security reasons) from one faculty of Fourah Bay College  told me during a privilege conversation at Circular Road in Freetown that the ruling APC government has a philosophy that no one can understand except His Excellency the President and his closest disciples. The lecturer quoted few instances where the party exercised empathy or sympathy to its supporters in situations they were at the verge to drown in political oceans created by themselves. I based my counterargument on the countless disgruntled members of the party who are parading around the party office on a daily basis and invoking miracles from heaven to change Ernest Bai Koroma.  But the lecturer insisted that the APC party is the best political alliance for every intellectual in postcolonial Sierra Leone referring to it as "You fordon for me, ar fordon for you party".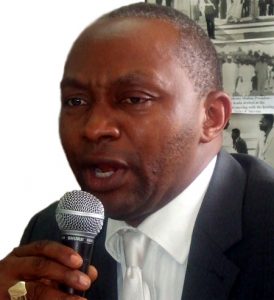 "APC is not a Nazist renegade as per say, but it's the only party that still has a page copied from the former Nazis doctrines: "never turn your back on a comrade, no matter what happens". The lecturer believes that APC will always come to the rescue of its supporters in every situation.
"But what about those who are being sacked or expelled by the party?" I asked sarcastically.
"During the Nazis era in Germany, it was generally preached that a member shouldn't criticize the regime publicly, no matter what he/she feel about the status quo; every member was obliged to defend the regime both orally and physically in every situation; all presidential decisions were correct, no matter how painful they were", he stated while jumping into a yellow cab.
"I will tell you more the next time we met". The car drove off as the traffic gradually moved down the hill.
I'm not privy with the Nazis doctrine the lecturer was talking about and don't personally believe that the APC is rescuing all its supporters in every situation, but I want to believe that the party is practicing the "never turn your back on a comrade, no matter what happens" theory.  The recent cabinet reshuffle corroborates just that.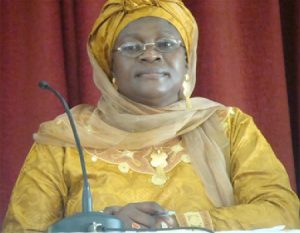 When I glanced at the new cabinet lineup and compared it with previous lineups and other key appointments made by president Koroma, I could see that the lecturer was somehow right.  I could see that the president is not actually sacking anyone; he is just changing, reassigning, recycling the same group of people in a spiral manner. It looks like once someone is redundant in president Koroma's team, he/she would turn round and join the long queue of those awaiting future appointments. The reason why that person is redundant would never be considered during evaluation for any future job, hence he/she remains loyal to APC and the president.
When looked at president Koroma's government retrospectively, one could recall that those who the ordinary voters think were sacked or relieved from duty disgracefully seemed to gain top appointments in the future.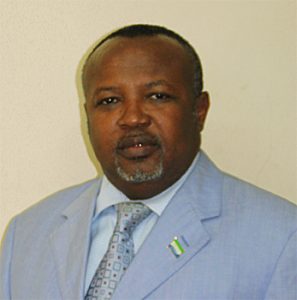 The first one was Kemoh Sesay, the then Minister of Transport and Aviation under whose tutelage the historic cocaine plane landed at Lungi International Airport in July 2008.  He was quickly relieved, mimically sacked without any formal prosecution.  After he performed pilgrimage in the year 2009, probably with the hope of receiving clemency from God and president Koroma, he suddenly appeared among the long list of Advisers to the President. He then became Minister of Political and Public Affairs in president Koroma's first second term lineup, and he is now Minister of Works, Housing and Infrastructure. What a clever way of maintaining brotherhood.  
Haja Hafsatu Kabbah is today serving as Sierra Leone High Commissioner to Nigeria after she narrowly escaped the gallows in wake of the Income Electrix Energy Contract brouhaha which caused her dismissal as Minister of Energy. The case was dismissed after a long circumlocutory proceedings.
Alimamy Petito Koroma is now appointed Ambassador to the People's Republic of China after he was disgracefully sacked from the Ministry of Works, Housing and Infrastructural Development. No particular charge was heard against him. He was sacked along with Munda Rogers, but why is Rogers not reinstated? The answer is simple, he doesn't seemed to be a comrade…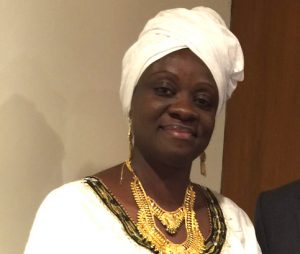 Dr. Sylvia Blyden is now appointed Minister of Social Welfare, Gender and Children Affairs after she was sacked from state house as Special Assistant to the President, a position that never existed in the country's history.
Diana Finda Konomanyi, the former Minister of Local Government and Rural Development is now relocated to the Ministry of Lands, Country Planning and Environment after she has thrown her own people (Kono people) into a leadership bizarre, and now skillfully replaced by  Maya Kaikai, the former Resident Minister, East.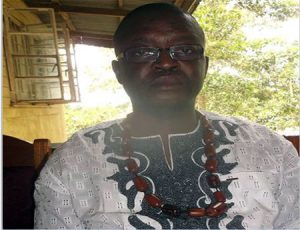 Maya Kaikai was brought in to replace the late William Juana Smith but he seemed to be a perfect alternative to a man like J. B Dauda who is now sacked as Internal Affairs Minister.  I have been asking the question over and again, why J. B Dauda of all?  A man that had served all the past APC and SLPP presidents but could not even make the road leading to his Kenema residence walkable if not motorable.
Maya Kaikai's Luawa Resort, a hotel capable of housing the president and entourage, makes him a perfect icon that could be used to evangelize APC in the east.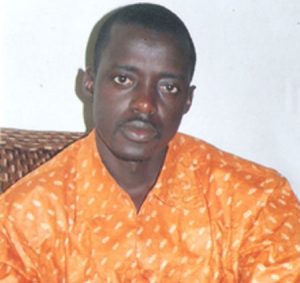 Another shameful figure among the new appointees is the Minister of Information and Communications,  Mohamed Bangura, who has been playing the snowball game and serving as agent of provocateur  for the ruling APC for years while posing as leader of the United Democratic Movement (UDM). Mohamed recently resigned officially from UDM to join the ruling APC, apparently, in anticipation of this appointment.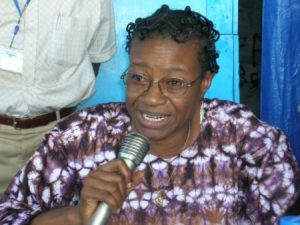 Finally but most thong-wagging appointment is Christiana Thorpe, who the opposition has intermittently accused of rigging the past elections in President Koroma's favour, as Deputy Minister of Education, Science and Technology.  It seemed that history is repeating itself. Ms. Thorpe Served the same position in the year 1993 during Valentine Strasser's NPRC junta government. After serving as a full Commissioner of the National Electrical Commission (NEC) who decided the fate of the nation, I consider her appointment to deputize someone in any Ministry as personality demotion. Is President Koroma tactically planning to replace Mikailu Bah as Minister of Education? Only the next reshuffle? or recycle? shall tell…