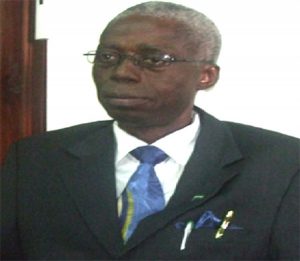 The All People Congress Party (APC) has suffered another natural blow, as information reaching Critique Echo confirmed that the Minister of Labor and Social Security, Mr. Hindolo Sumanguru Trye , has died. According to our home based reporters, Mr. Trye died on the way to Choitram's Hospital about two hour ago while being rushed there for treatment, after a short illness.
Hindolo Trye was the spearheader of the students' uprising in Sierra Leone in 1977. He was exiled by the then APC government led by late president Siaka P. Stevens . He later served as Minister in the National Provisional Ruling Council (NPRC).
Ironically, Mr. Trye emerged in the year 2005 as vociferous supporter of the then opposition All People's Congress ( APC), the party he had earlier fought against.
When the APC came to power in 2007, Mr. Trye was appointed Minister of Tourism; he died as Minister of Labor and Social Security.
May his soul rest in perfect peace.