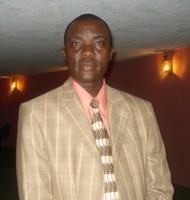 President Koroma's Performance Contract policy is one of the best tools of governance introduced by his government and we hope it shall be maintained by future regimes. The main purpose of the policy is to ensure robust performance and management system and culture focus on building appropriate leadership; developing people's capacities; increasing efficiency and productivity in the public sector; ensuring that performance and results are consistent with stakeholder expectations; re-engineer government operations to meet public demands for better services; restore public trust and confidence in the functions of government, thereby creating global competitiveness for Sierra Leone. The contract is to be signed by all important public servants including Ministers, Deputy Ministers, Senior Administrators and Professionals, Chief Executives of Agencies and Commissions and Boards, Mayors, Chairmen and Senior Executives of Local Councils and Vice-Chancellors and Principals of Tertiary Education Institutions to effectively deliver their services to Sierra Leoneans.
Those who fails to perform may be fired without forewarning. Some prominent servants including ministers and heads of departments have already been fired for failing to adhere to terms of reference of the Performance Contract. I believe this is the type of governance every Sierra Leonean would love to inherit.
The Contracts are signed between his Excellency the President thereafter referred to as contract provider representing the Sierra Leonean taxpayers' interest, and the public servants thereafter referred to as contractors/employees. Monitoring, evaluation and reporting on the entire process is said to be handled by a Performance Management and Service Delivery Directorate which is an offshoot of the Office of the Chief of Staff, Dr. Richard Konteh. This is perfect! Because development experts believe that no project can claim success without an objective evaluation result. However, the great irony is that people who evaluate others hate being evaluated. So a critique analyst would like to know how officials in the Performance Management and Service Delivery Directorate, including Dr. Richard Conteh who is the head, are evaluated? Have they ever been evaluated by anyone at all?
After he completed his studies in Germany, we know that Dr. Richard Conteh arrived in Sierra Leone after a brief transit in Abuja, Nigeria, where he allegedly "performed" less attractively; his first public appointment was Deputy Minister of Finance and Economic Development where he was named in the GST receipt brouhaha; he was quickly promoted as Minister of Trade where he introduced the metric system which forces every engine user to buy fuel by litre (first time in Sierra Leonean history); it later pleased the president to transfer him to his own office at State House as Chief of Staff.
Meanwhile, if the Performance Contract is not a civilized version of the draconian law of animal farm which says "all animals are equal but some animals are more equal than the others", a critique analyst would like to ask who evaluated Dr. Conteh's alleged "performance" in Nigeria before his appointment as public servant in Sierra Leone? Who is evaluating his mighty building which is over-towering Lumley? Who investigated the GST receipt brouhaha in the Ministry of Finance? Who investigated the tractor which was imported to boost agriculture in the country but allegedly found in Makeni bailing water to Dr. Conteh's residence? Yes, I wish someone could tell me who is evaluating the evaluator? President Koroma? I'm told they are kin and kith… May God bless Salone…