NEC PRESS STATEMENT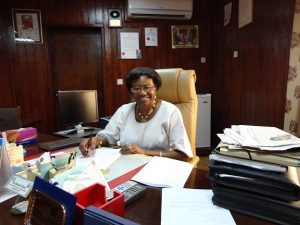 Final Voters Register (FVR) 2012
Final Voters Register (FVR) for the 17th November 2012 elections is Two Million Six Hundred and Ninety Two Thousand Six Hundred and Thirty Five (2,692,635) Electronic copies of the FVR will be distributed to the political parties.
Paramount Chieftaincy Nominations 2012
Paramount Chieftaincy Nominations 2012 started from 29th September- 1st October 2012. There will be elections in only four districts-Kenema, Kono, Koinadugu and Bonthe Districts.
Local Council Nomination
The National Electoral Commission successfully conducted Nomination for Local Councils from 14th – 23th October 2012 with no reported case of objection to the nomination process. A total of 1,626 Candidates were nominated across the ten registered political parties, of which, 1,283 (79%) were male and 337(21%) were female (see attached).
Presidential and Parliamentary Nomination
All Political Parties and the general public are hereby informed that Thursday 4th October – Sunday 14th September 2012 is the period slated for nomination of Presidential and Parliamentary candidates. The nomination for Presidential candidates will be done at NEC Headquarters, Tower Hill and nominations for Parliamentary candidates will be in all NEC District Offices between 9:00 AM- 4:00 PM daily. During the nomination process, Presidential and Vice-Presidential candidates are required to be accompanied by eight (8) representatives including three (3) nominators.
Training for potential candidates for Parliamentary nomination will be on Wednesday 3rd October 2012. All potential candidates are advised to contact their respective NEC district offices for more detailed information.
The timeline of nomination for Presidential and Parliamentary candidates is as follows:
| | |
| --- | --- |
| Political Party | Date |
| United Democratic Movement | Thursday 4th October 2012 |
| United National Peoples Party | Friday 5th October 2012 |
| Revolutionary United Front Party | Saturday 6th October 2012 |
| Peoples Movement for Democratic Change | Sunday 7th October 2012 |
| Sierra Leone Peoples Party | Monday 8th October 2012 |
| Peoples Democratic Party | Tuesday 9th October 2012 |
| National Democratic Alliance | Wednesday 10th October 2012 |
| All Peoples Congress | Thursday 11th October 2012 |
| Citizens Democratic Party | Friday 12th October 2012 |
| Peace and Liberation Party | Saturday 13th October 2012 |
| Independent (Parliamentary only) | Sunday 14th October 2012 |
Campaign Schedule
The Commission and political parties have drawn up campaign timetables for the 17th November 2012 elections. Electoral campaigns start from 17th October- 15th November 2012. November 16th 2012 will be cooling off day
Distribution of Unclaimed Voter ID Cards
Distribution of unclaimed voter ID Cards at NEC District Offices will end on Sunday 11th November 2012. Destruction of obsolete election materials including faulty voter ID Cards from the Exhibition process will take place on Saturday 20th October 2012 in all districts.
Signed:
Dr. Christiana Thorpe
Chief Electoral Commissioner/Chairperson
National Returning Officer