By Desnnis Kabbato,CEN, USA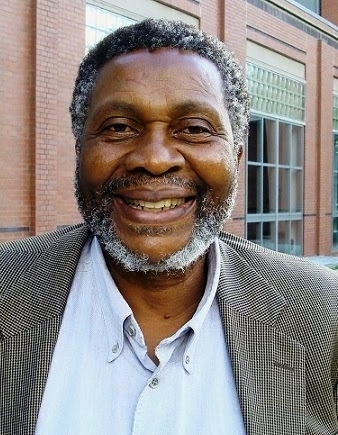 Pro
f.
H
orace Campbell – African American Studies & political Science,
The ADF is an annual conference that gathers African diplomats, academics, students and activists to discuss the continent's interests and role in international affairs.

Organizers say this year's theme, "The Blueprint," will take into consideration the enduring challenges of identifying the necessary foundations, developing the right tools, and drawing a coherent and unified plan for building a continent of strong institutions supported by strong civil societies.
The Pan African Network at Columbia's University School of International and Public Affairs (SPAN) in partnership with the Institute for African Studies (IAS) will hold its 5th annual African Diplomatic Forum (ADF) on November 18, 2011 at the School's Kellogg Center in New York City.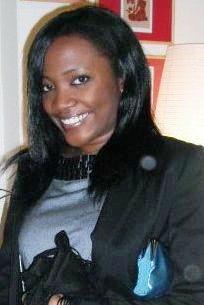 Modupe Onemola
Vice President of SPAN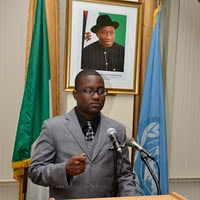 F

oday Sackor
President – Pan-African Network
"Our aim for this conference and all the Africa-focused forums we organize is to promote dialogue, to educate participants and to elicit thoughts on the direction of Africa's economic growth and development" said Modupe Onemola, a Gambian-born Nigerian graduate student and Vice President of SPAN.
"This year we will focus on strategies needed to move the continent forward, region by region. ADF 2011 will consist of panelists from top-level organizations to grass-root leaders who are dedicated to the planning of Africa's future for the coming years," added Ms Onemola
The ADF 2011 is convened at a crucial time when Africa faces a serious threat of becoming a conflict prone continent, considering the recent post electoral crises in Cote d'Ivoire as well as crises in Egypt, Tunisia, Somalia and Libya.
Liberian born Foday Soko Sakorr is a SIPA Masters of International Affairs student concentrating in Energy Management and elected President of SPAN 2011 Executive Board. Mr. Sackor believes that this year's forum discussions on some of the key challenges and opportunities for African development and political security "will yield some very practical ideas and explore issues that are very much part of current policy discussions and that they could very well inform the research and career paths of student attendees, as well as the work of professionals who participate."
In his response to the question of security ramifications of the recent NATO bombardment of Libya Mr. Sackor said "as for the issue of Libya, our panel themes are designed to address the key issues of African political development and security, but not necessarily to focus on any one event. Libya is an extremely pertinent topic. All issues of security and governance affecting the continent are on the table and we look forward to the perspectives our panelists and participants are going to bring to the dialogue."
Horace Campbell, professor of African-American studies and political science at Syracuse University, currently Visiting Professor, Department of International Relations, Tsinghua University, Beijing, China has written extensively on Africa's development and security. In an email response to a request seeking comment s for this story said "the idea of building institutions in Africa cannot move forward without regard for how current institutions are integrated into an international criminal syndicate to plunder Africa."
Prof. Campbell also contends that "Africans must be more forceful on the question of war crimes in Libya. There must be an international tribunal for investigating the war crimes. The crimes against civilians and the indiscriminate bombings of Sirte are issues that must dominate the question of African security. Why, we as Africans are not pushing hard enough is my problem."
During the one day forum, panel discussions led by experts from academia, the public and private sectors, the UN, and civil society will revolve around the collective security, aspirations, and empowerment of African people, and how those who take on the task of stewarding the continent's development can fulfill their duties to maintain its progress.
ADF 2011 will consist of the following panels: Democracy in Conflict
ICT, New Media, and E-Governance in Africa
Role of Women in Political development presented by Yetunde A. Odugbesan
Leadership in Africa – Past, Present and Future
Institution Building: Enhancing Efficiency and Effectiveness
BRICS: The New Roles and Relationships for African Development
Mr. Ahmed Tidiane Souaré, former Prime Minister of the Republic of Guinea will deliver this year's Keynote address

Registration is free and open to the Public. To Register, please go to www.adf2011.org. Business Casual
Attire encouraged. For further inquiries, please email the ADF team: columbia.span@gmail.com