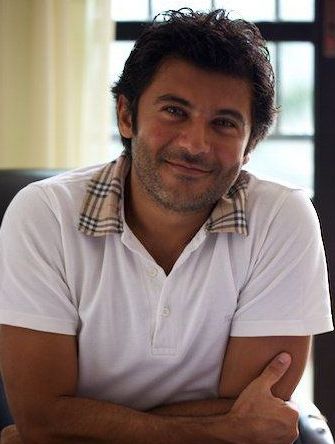 Activist and philanthropist Nasser Ayoub is appealing to President Ernest Bai Koroma to look into a new immigration law which states that naturalized citizens who want to acquire a Sierra Leonean passport must be able to pay the sum of $3,000 for the document.
Ayoub says Sierra Leone will now go down in history where they pay the highest amount to secure a single passport. According to the businessman there is nowhere in the world that a citizen of a particular country is asked to pay a whopping amount of $3,000 just to get a passport. Ayoub argued that he was born in Sierra Leone and the country's constitution permits him like other Sierra Leoneans to get a passport.
"For some of us this is our right. We were born and bred here and Sierra Leone is the only place we can call home," he said. He continued: "This new law is just another means to deny us a passport and I urge the President to look into this issue, especially for some of us who were born here."
He added: "We want to know who took this decision and on whose behalf? We also want to know what they plan to do with that money. Ayoub said he understands the Government needs to raise money but they can do it from people who are not born here and who want to acquire a Sierra Leone passport through naturalization. Sierra Leone cannot do this to its own people. We feel marginalized.
I can understand if someone from China or India wants to acquire our passport through naturalization and they ask him/her for such amount, but not a Sierra Leonean who was born and bred here. I do not think this is fair."
Ayoub said only people with bad intention for this country will pay such amount to acquire a passport because according to him they know what they will get at the end of it.
He said he is appealing to the President and other authorities to look into this new law and reduce the price.
Ayoub is calling on the authorities including the Office of the Ombudsman, the Human Right Commission (HRC) of Sierra Leone, and the various NGOs and foreign embassies to pay attention to this new law.
It could be recalled that Ayoub mounted a campaign some two years ago for his citizenship right. The owner of Hotel Africanus who was born in Sefadu, Kono district, Sierra Leone, made international headlines after he threatened to go on a hunger strike if his full citizenship rights were not granted.
by Murtala Mohamed Kamara, Salonejamboree.com