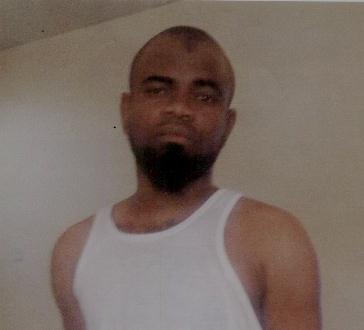 Lagos, Nigeria — Nigeria imposed a 24-hour curfew Saturday in the northern city of Kano after assailants killed scores of people and wounded others in a hail of gunfire and coordinated bombings of eight government sites.
A military official said that at least 156 people were dead and feared the number would rise.
"The hospitals are not equipped to deal with the influx and severity of the injuries, so we are expecting that figure to go up further," the official said.
Nwankpa Nwankpa, a Red Cross information officer in the capital, Abuja, said 50 people were injured in the attacks. He said that search and rescue operations are underway and volunteers are working to assist the injured.
The attacks targeted several police stations, barracks and the building housing the assistant inspector general of police in Kano, Nigeria's second largest city.
A passport office, state security headquarters and the immigration office were also hit, police said. Terrified residents barricaded themselves in their homes, said Rev. Murtala Mati of the Christian Association of Nigeria.
"The government is really trying but we are afraid … we are all scared," he said.
During the attack, assailants entered a police station, freed detainees and bombed it, authorities said. They later canvassed the area in a car led by motorcycles, spraying targets with gunfire. Islamist group Boko Haram claimed responsibility for the blast in a phone call to the Daily Trust, according to journalists at the newspaper.
Nigeria closed its borders Saturday with Cameroon and Niger, whom it has accused of allowing the militants to move freely into Nigeria. The government has put in place a state of emergency, and a large deployment of troops has been sent to the north of the country.
African Union commission chairman Jean Ping condemned "in the strongest terms" the attacks Saturday, and expressed his condolences to the families of those killed and his concern for the many people who were injured.
The AU rejects terrorism in all its forms, the statement said, and gives Nigeria its full backing in its efforts to end terror attacks.
In December, Nigerian President Goodluck Jonathan declared a state of emergency in four northern states. The declaration followed a series of Christmas Day attacks on Christian churches blamed on the Boko Haram group.
The man suspected of masterminding those attacks, named Kabiru Sokoto, was briefly captured this week before escaping police custody while being transferred to another prison.
Several police officers and the local commissioner are under investigation over his escape. A 50 million naira ($307,000) reward was also offered by police Thursday for any information leading to Sokoto's re-arrest.
Northern Nigeria has been wracked by religious violence in recent weeks, including a spate of attacks in early January that killed at least 25 Christians.
Boko Haram has been blamed for months of widespread bloodshed, with churches and police stations among the targets.