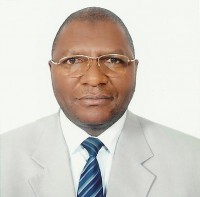 Under the progressive and result-oriented leadership of His Excellency, President Dr. Ernest Bai Koroma, I believe it should be part of the concerns of every bona fide citizen of Sierra Leone, especially those living in the diaspora, to have an idea about who is representing our country in the various Sierra Leone missions around the world. As a citizen who has dwelt in the Middle East, particularly in the Arab Gulf Region, over three decades, I think I ought to have a general idea about those diplomats assigned to work in our missions in the region.
Before going any further, I should first of all like to thank President Ernest Koroma for his initiative to have in place a Sierra Leone mission in Abu Dhabi, the United Arab Emirates (UAE). His Excellency's initiative, according to newspaper reports, is a response to a fervent request directed to him by the Sierra Leone nationals' resident in the UAE. This positive response from the part of His Excellency once again buttresses how genuinely concerned he is about the general welfare of his nationals wherever they might be.
Nevertheless, after reading two articles written by two Sierra Leone nationals, Mr. Abdallah Sesay and Mr. S. Kamara, apparently living in the UAE, I came to learn that a certain Mr. Bahige Annan, a Syrian origin, is the man who has been appointed by home Government as the first Consul General in Dubai. Of course, I have no right to question Government's decrees, for I trust their judgment and wisdom. Thus, I have no objection against Mr. Bahige Annan's appointment; but as a concerned citizen I am suggesting home Government to thoroughly investigate and scrutinize the suitability of Mr. Annan for such an important post representing Sierra Leone in such a vital region. In all honesty and as concerned citizen, I do not think, with my due respect to Government, that Mr. Bahige Annan is the right person to represent our beloved country in the Gulf region for the following reasons:
A Sierra Leonean reportedly approached Mr. Bahige Annan a couple of weeks ago is requesting his good office to help him obtain a marriage certificate. With all the consular power invested in Mr. Annan, he could not be of any help, and was very condescending in his behavior.
This marriage certificate is a minor issue. The question I would like to ask is, are there any other consular services that Mr. Annan can render; or rather, what consular services has he been rendering to Sierra Leone nationals in Dubai since he was appointed Consul General last year? I have been made to understand that Mr. Annan does not have an office where Sierra Leoneans can reach him. So, how can someone represent our country in that oil-rich country without a contact address? It's incredible! Worse still, he does not generally answer calls coming from Sierra Leoneans; and when he does, he does it with disdain and contempt. So, tell me how could such a person represent Sierra Leone and Sierra Leoneans?
Now the question that comes to one's mind is, did Mr. Annan accept that job just to avail himself of our diplomatic passport which would enable him to go about his dubious activities unchecked? It is worthy to note that Government should not be oblivious of the fact that Mr. Annan is a Syrian whose country is going through a civil war. As a holder of a Sierra Leone diplomatic passport, he can possibly obtain additional diplomatic passports for his relatives and friends. It is a possibility that such passports might be used for purposes unrelated to his official duties as Consul general. Worse still, it is not farfetched that Mr. Annan may use such diplomatic documents for an agenda which may contravene international laws. A word for the wise is sufficient!
On the other hand, it is a known fact to those of us who have been resident in the Arab World for a long time that there is no Arab country that gives nationality to Africans, no matter how long one may live in the Arab World; not even our children who were born in this part of the world have been granted nationalities. They and their parents are still considered foreigners. It is only African governments that grant Arabs nationalities of their countries. And the fact is that oftentimes such passports are utilized for gains that would never benefit their host countries because whatever good these Arabs get out such a facility is unquestionably taken back to their countries.
Having said the above, it does not mean that we are ungrateful to our host countries. Rather, we owe them a lot of gratitude for allowing us to live and work in their countries in peace thereby enabling us to enjoy facilities that we may not have in our home countries. Also, the positive aspect of refusing us nationality is a good reason for us to realize that we have to get ready to return home, sooner or later. Hence, in every bad there is some good and the other around. Therefore, there should be no wonder as to why Mr. Annan behaves and treats Sierra Leoneans as he wishes.
The attitude of Mr. Annan buttresses what was reported in Mr. S. Kamara's article late last year where he says: "On many interactions with Mr. Bahige Annan, Sierra Leoneans complain that he is rude and pompous and doesn't even want to know the people whom he is supposed to serve. He is just using our diplomatic passport and facilities to'pass-pass' and do his dubious deals and feels that since he has connections with government people, he can treat Sierra leoneans like trash". This was what Mr. Kamara; a Sierra Leonean resident in the UAE had to say about Mr. Annan's attitude towards Sierra Leoneans.
From those two authors and from the latest development where Mr. Bahige Annan grossly failed or rather rebuffed to help a citizen to obtain a marriage certificate, I have come to firmly believe that if Mr. Annan cannot render a single consular service to anyone, what is the purpose behind his appointment then?
Since Mr. Annan's appointment as Consular General all he is seen to be doing is holding a briefcase entering offices dubiously putting up an air of arrogance and pomposity around him. As regards his feigned functions, this is what Mr. Kamara had to say about him: " What extremely disappointed and confused our brothers and sisters in the UAE is when they finally met the President (President Koroma) and asked him who is their representative in the UAE, the President informed them that they should just continue dealing with the Saudi Embassy and made no mention of this Bahige they appointed as Consul. If this is so our leaders are behaving, you cannot blame this Bahige for feeling that we are a cheap people that can be bought".
In the same vein, after reading a piece on a solar park deal purportedly negotiated with the UAE authorities, Mr. Siray Timbo and Mr. Bahige Annan in his (the latter) capacity as Consul General of Sierra Leone in Dubai, following are questions posed to the authorities of the Embassy of Sierra Leone in Riyadh, Saudi Arabia by Mr. Abdallah Sesay in his article early this year: " I would appreciate if you could respond to the following questions: " Is the Sierra Leone Embassy in Riyadh accredited to the UAE? Does (Is) the above press release issued with the consent and approval of our government? Who is Bahige Annan? Is he our Consul General in Dubai? If yes, when was his appointment announced? Is he a Sierra Leonean or an Emirate national"? Out of a national concern, the above were questions raised by Mr. Abdallah Sesay. Every Sierra Leonean in the gulf is wondering as to why it is a Syrian that should be appointed as our representative in an Arab territory.
In a press release issued by the Sierra Leone Nationals' Association in the Emirates on the 26th January, 2014, the Executive, perhaps for not wanting to be seen behind the aforementioned two articles, dissociated themselves from the contents of the said write-ups that depicted Mr. Bahige Annan as he truly is. On this note, I wonder as to why our Saudi Press Attaché, Alhaji Jalloh, in his capacity as the accredited Journalist to Government did not endeavor to make any investigations with respect to the complaints and concerns raised by our compatriots in the UAE vis-à-vis the malfunctions, unsuitability and undiplomatic performance of Mr. Annan. I hereby request our able Media Attaché to investigate Mr. Annan's alleged comportment in his new post and report his findings to home government who may not be aware of the true colours of their appointed Consul General. Mr. Jalloh should carry out in-depth investigations into these allegations and send a comprehensive report to Government and the media forthwith. I think that is part of his functions here, and I strongly believe in his professionalism.
Having said all the above, I would like Mr. Bahige Annan and his supporters to know that I am not by any means eying or running behind his job simply because, thank God, I am gainfully employed. I am a lecturer at a most prestigious university in Riyadh, Saudi Arabia. Hence, Mr. Annan should not go with the faintest notion that I am eying his post. Rather, it is out of true national concern and love for my country that I am raising this report to His Excellency, President Dr. Ernest Bai Koroma and His Honourable Dr. Samura Kamara, Minister of Foreign Affairs & International Cooperation for them to review the appointment of Mr. Bahige Annan in the position of Consul General representing our country in an Arab region.
Away from racism, for those of us who have long lived in the Arab World and have interacted with various Arab nationalities, we have come to know how dubious, manipulative and exploitative Lebanese and Syrians are. Their general views about Africans are full of negativity, whereby Africans are seen as fools and gullible. I once met with a female cardiologist at the prestigious King Faisal Specialist Hospital & Research Centre in Riyadh. Knowing that I am a Sierra Leonean, she hastened to ask if I had been to Beirut, but my answer was in the negative. She then told me that the Southern Beirut, a most beautiful area in Beirut, was all built out of moneys earned from Sierra Leone. I said to her that there was nothing wrong with that. But the most shocking thing was when she made me realize that Lebanese take us for "unpatriotic fools". I know Lebanese and Syrians have been a fundamental part of the Sierra Leone business circle for ages, but Government must be cognizant of the fact these aliens would never have positive views about us and that their sole aim behind living in Africa is to extort our riches for their self-gains and that is all there is to it, as far as these so-called Lebanese and Syrians are concerned. But unfortunately, they are let loose rampaging our economy and resources as they so wish. However, I think appointing them in the diplomatic circle should be a no-go zone, for it would be not only ironic but also hilarious for other nations, especially Arabs, to see us diplomatically represented by Arabs, as if there are no Sierra Leoneans capable of doing the job.
On the other hand, I am aware that it has pleased His Excellency, President Dr. Ernest Bai Koroma to appoint Mr. Siray Alpha Timbo as first envoy to the UAE. I trust His Excellency's judgment and believe that he has made the right choice. Having a man of high caliber and a business guru like Siray Timbo in the Gulf Region is indeed pleasant and promising.
However, I have come to know from some circles that Ambassador designate Timbo is a close friend of our UAE Consul General, Mr. Bahige Annan, something that has been enough cause for eye brows to raise. Hence, I would like Mr. Timbo to realize that his appointment stems from a national interest and the trust that His Excellency has in his credentials. Thus, Ambassador Timbo should beware of getting involved in any dubious dealings or malpractices with Mr. Bahige Annan.
As a first envoy to that vitally important country, Mr. Timbo must realize that, upon assuming his ambassadorial functions, he will be monitored and watched by Sierra Leoneans the world over and Sierra Leoneans resident in the Gulf in particular.
But I think a man of personal integrity and excellent credentials like Siray Timbo would make the consolidation of the bilateral, diplomatic and economic ties between Sierra Leone and the UAE his priority. Failure to do so, I'm afraid, would land him into an unthinkable abyss.
I wish Mr. Siray Timbo would secure parliament approval so that he would assume his pioneer role as President Koroma's first envoy to the UAE soon. Good luck and thank you!! To be continued…