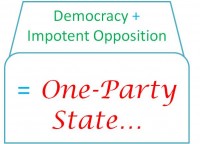 "Simma Seifui !" a go-getter car mechanic called Kallon shouted as I reversed into his garage while searching for a panel-beater to fix my exhaust which had been making irritating sounds under my pathfinder. Kallon was referring to me by the native Mende nom de plume I normally use during radio discussions. "This country is missing people like you; I carefully listened to your message this morning and I learnt a lot from you even though I don't accept the religious aspect of it", he stated sarcastically. "And you know what", he went further, "your discussions this morning reminded me about some colleagues am working with in this garage who think the best president of this country should be Maada. In fact, I'm tired now of this Paopa vuvuzilla, which, as far as I know, is not going to change this country in any positive way even if the Maada would be elected president today". "Hey Kallon, I need a panel beater to repair my exhaust, I don't want to discuss politics", I told him politely. "Perhaps we should talk about the religious aspect of my campaign after you fixed my exhaust". "Hahaha", he burst into loud laughter, "but I have already told you my opinion about religion: I would rather prefer to live with the Al-Shabab militias instead of giving my daughter to a Christian husband, meaning that all Muslims are my friends, brothers and sisters, I don't care who they are". The mechanic had heard my voice that morning on the "tea break program" moderated by Ishmael on the eastern community radio, where I called upon fellow youths to join me in the campaign against ethnic based politics, religious and cultural discriminations in Sierra Leone.
"Me norto Maada na me problem, na the party wae de poil nai na me worry", suddenly broke in Swarray, the panel-beater who just arrived from the nearby mosque where he had joined the Friday congregation. I now realized that this garage was a hot spot of discussion about sensitive national issues. I quickly went to my car and secretly switched on my voice recorder, placed it in the drawer beneath the tape, raised the volume to maximum enabling it to catch every little sound within the garage's parameters. I then wind up the glasses and engaged the central lock in order to make the recoding possible with less security risk. It was illegal though, but the best journalistic method of stealing information from misguided speakers. I then left the garage leaving the car key in the hands of the panel beater and only came back after an hour. Oh my God! I felt sick when I played the stolen voices after I arrived back home. The garage became a debate pool after I left. Some tried to guess my current country of residence. While some think I live in Nigeria, others believed that I'm residing and working in Freetown.
However, what I found incredible is one of the speakers analysis from the genesis to revelation of the country's opposition, SLPP, and some of the reasons why it is languishing today in opposition. The speaker sounds a bit older, well informed, schooled and matured enough to understand national issues. "Listen to me", he began: "this party is falling apart on daily bases and that has, in principle, transformed this country into a one-party state. Tell me which policy the ruling APC can fail to introduce in this country today, should they chose to? The success of every opposition depends on strength and strength comes from unity; tell me how united is the SLPP today? Which united force on this planet can attack its own lieutenants, captains, majors and colonels? After the colonial era, SLPP first lost power to APC as a result of personality conflicts and abhorrence that emerged from the Margais; Solo B lost the 2007 elections as a result of his failure to forester peace with Charles Margai and many disgruntled stalwarts; Maada awfully lost the past election as a result of his failure to reunite the party after a very frenzy and fury flag-bearer contest; instead of calling for national unity, Chief Kapen and Ambassador Allie Bangura are now at loggerhead after the last chairmanship contest; the recent development is that our minority leader, Dr. Bernadette Lahai, has been attacked by many pro Maada parliamentarians and she has called for an injunction from the high court – she is now at the verge to leave the party. Where is the Unity now in SLPP?" the eloquent speaker asked.
I don't personally want to endorse this man's voice, but I could sense some degree of intelligence in it. I strongly believe that now is the wrong time the opposition is going after its own dignitaries. The greatest absurdity is that many greedy politicians believe that the average Sierra Leonean shall ever remain to cast his/her vote for only symbols and colors which are basically determined by tribe and region. As for the opposition, they believe that hence the average voter's needs and expectations are not satiated they might grow to hate the ruling system and consequently come back to them, because they consider themselves to be the only valuable alternative. This is why they don't care how many people they lose at the moment. But this is wrong and misleading. Things are changing gradually. The emergence of third generation technologies, social media and sensitization campaign projects organized by democracy lovers are gradually effecting changes – particularly among the young generation. The fact is that they are in desperate need of a genuine alternative, a party that can change the system for good.
I have never received any personal benefit from SLPP and I don't hold any allegiance to it, but as a pro-democracy campaigner and aid volunteer, I view SLPP's survival and existence as the only way of maintaining peace and democracy in Sierra Leone at this time. Because I know that a ruling system without opposition will develop into a "one-party state", hence the practical absence of democracy and human-right. This is why I have been, and still will continue to, voice out opinions about prevailing ugly issues in the SLPP.
It's a known fact that the average Sierra Leonean voter believes in party identity, but every reader may also agree with me that the identity goes beyond party symbols, regions and tribes. Every individual party stalwart comes from a household, the household belongs to a chiefdom, the chiefdom consists of communities. Once a stalwart is chased out, he/she will be leaving all together with his/her household, sometimes, including the community. Democratic elections are counting games that cannot be won by chorus voices, only numbers. Every single number counts – especially for an opposition group like SLPP.
A serious opposition should be engaged in keeping the ruling government on its toes; digest sensitive policies in the good interest of the minority before endorsing them; expose the excesses of the ruling party in order to maintain transparency and accountability in public interest. Unlike the SLPP, they are more engaged in intra-party fracas, campism, egotism, abhorrence and hatred among themselves. Opposition parliamentarians usually walkout of parliament as a sign of disapproval of the ruling party's attempts to bully them, but ironically, the SLPP parliamentarians are now walking out on their own colleagues in parliament, sign letters of impeachments and expulsions against people in their own hierarchy as if they are in control of the seat of power. In fact the issue has distracted them completely from checkmating the ruling party.
The most worrisome camp within the party now is the Paopa group which glaringly seemed to glorify, sympathize with and be loyal to the former military ruler, Julius Maada Bio, who lost elections a year ago. Paopa is a Mende word meaning "matter of must", which could be simply understood as: Maada Bio must become president. The motive of this group is to solidify Bio's grip on the party's national flag which would allow him to re-contest for the country's presidency in next elections. The Paopa group seemed to tag as enemy whosoever opposes the former military ruler's candidature regardless the fact that they are all members of the same party.
The group has recently precipitated the signing of an impeachment bid against the eloquent, vociferous and erudite minority leader, Dr. Bernadette Lahai, who is perceived to had supported Osman Boi Kamara, who challenged Bio in the last flag-bearer contest and later defected to the ruling APC after Bio failed to reconcile with him. Even though the female politician is nationally and internationally known as diehard SLPP, she is orally accused of being loyal to the ruling APC, a claim she has dismissed as baseless.
According to press reports, the party has been placed under judiciary injunction upon Dr. Lahai's protest against the impeachment motion referring to it as unjustifiable.
Another source, who insisted on anonymity, disclosed that Ambassador Alie Bangura, who lost the past national chairmanship election is currently busy with his lawyers putting together cases against the winner, Chief Sumani Kapen and the party hierarchy.
The above shows that victorious candidates in the internal SLPP elections are failing to recognize significance of the losers and try to forester reconciliation, hence the constant vengeance and personality conflicts among the hierarchy. Most importantly, the Bio's Paopa factor has become an issue of national concern. This is not a positive sign of a healthy opposition in a country that is still staggering to embrace peace and democracy after decade long civil unrest.
Other sources have confirmed that even the newly elected Chairman, Chief Sumani Kapen, is currently under fire by the Paopa campers for referring to himself as "Kombra" leader who is ready to defragment the party after long period of fragmentation. It must be noted that Dr. John Benjamin's insistent on being neutral during the past flag-bearer contest severed his detestation by the Paopa group.
It must be recalled that Critique Echo published many pieces in this column prior to the past elections predicting the possible aftermath of the SLPP flagbearership contest, effect of Ret. Brigadier Julius Maada Bio's candidature and the best possible way forward for the opposition, but all fell into deaf ears.
Every positive thinker would like to ask the following questions: was Bio's candidature for the SLPP timely? will the SLPP ever claim victory in any election under the Paopa led symbol? Will the Paopa group still exist even if Bio could suddenly disappear from the scene? What would the Paopa group do should a new face wins the next flagbearer election? What if those who are being chased away could form another version of PMDC? Would there be a strong SLPP…. Paopa?
Only honest and objective answers to the above questions will save Sierra Leone from becoming a real "one-party state". Remember, even a broken clock can show correct time twice a day.