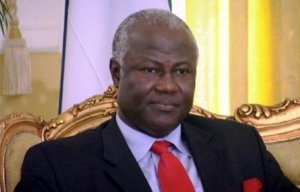 Sierra Leone's political and church leaders on Tuesday ruled out legalising same-sex marriages in the West African state, after a British threat to cut aid to nations not recognising gay rights.
Deputy Information Minister, Sheka Tarawallie told reporters that "it is not possible that we will legalise same sex marriages as they run counter to our culture".
He was responding to a warning from British Prime Minister David Cameron last month that London may withhold aid from countries that do not recognise gay rights.
Speaking at a Commonwealth summit in Australia, Cameron stressed that "we want to see countries that receive our aid adhering to proper human rights, and that includes how people treat gay and lesbian people".
The President of the 500 000-strong Methodist Church in Sierra Leone, Bishop Arnold Temple echoed the information minister's objections to Cameron's warning.
"The church in Sierra Leone will do everything possible to protect democracy but our values will not accept the call from British Prime Minister, Mr Cameron for countries in the Commonwealth like Sierra Leone to accept the practice of lesbianism and gayism," the bishop said.
"We call on the government of Sierra Leone to inform the British leader that such practices are unacceptable and we condemn it totally," the cleric added.

"Africa should not be seen as a continent in need to be influenced by the demonic threat as our values are totally different," he stressed.
Cameron's comments also drew widespread criticism among ordinary Sierra Leoneans.
Taiwo Colem a 70-year-old grandmother, asked "are there not enough women in the world to ensure a man does not have to marry another man"?
But gay activist Ronald Tucker from the 'Why can't we get married' group countered that "nobody has the right to stop us from engaging in same-sex marriages".
"The British prime minister should call the bluff of African States by withholding all financial assistance until they agree to enact laws protecting same sex marriages," he said.
During his comments to Commonwealth Summit on October 30, Cameron admitted that change would not happen overnight, saying: "They are in a different place from us on this issue… I think these countries are all on a journey and it's up to us to try and help them along on that journey."