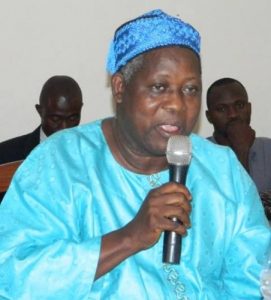 The Chair of the Premier League Board of Directors, Joseph Samba Kaifala, said the Sierra Leone Premier League will start on the 22 of September… after years of inactivity, in-fighting, corruption allegations, ups and downs.
He stated eight premier league teams are expected to play including the Diamond Stars, Kamboi Eagles, Freetown City Council, Bo Rangers, Eastern Tigers, FC Johnasen, Republic of Sierra Leone Armed Forces and Ports Authority.
The Board Chair said, "Football must be played and games must go on as the youth of this nation have been deprived from playing the game of football for the past four years."
During the recent board meeting, it was agreed that the game must play and the Board will try to solve the differences within the factions including the Football Association Executive.
According to Chair Kaifala, for the past four years the game was not playing but during that time such administrative and supervisory bodies were in place. He said, "We are going to use such bodies and as we go along, we can adjust."
One of the members of the stakeholder group, Noel, said the chair of the Premier League Board is treating us and the FA President and the Executive with no respect. He threatened, "You want us to play… that will not be possible." He said they are going to organize their own league at the Regional, District and National level.
Noel continued, "If they want us to play, let them take us to congress and form the necessary bodies. When these bodies are in place, we can now play the game."
The Secretary General of FC Kallon, Alhaji Komba, said for the Board Chair to mentioned that Bo Rangers is going to play… that is not true. He stated that he was disappointed with the Board Chair because to be acting President of the Football Association coming down so low as Premier League Board Chair is a big blow to him.