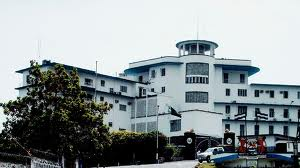 The State Chief of Protocol, Sullay Mannah Kpukumu has been removed from State House and re-deployed at the Ministry of Foreign Affairs and International Cooperation, reliable Presidential sources confirmed late last night. The Director General of Foreign Affairs, Alhaji Soullay Daramy has been re-deployed at State House, as State Chief of Protocol, a position he once held before he was sent to the Foreign Ministry almost two years ago.
Alhaji Soullay Daramy is one of Sierra Leone's most distinguished diplomats having served in several Sierra Leone's overseas missions including Tehran and London. In 2001, he was posted from the Sierra Leone mission in London to serve as Deputy State Chief of Protocol until he was later appointed as substantive State Chief of Protocol a year later.
Before joining the civil service, Alhaji Soullay Daramy taught at Fourah Bah College, University of Sierra Leone
His return to State House has been welcomed by many people because of his diligence and commitment to work.